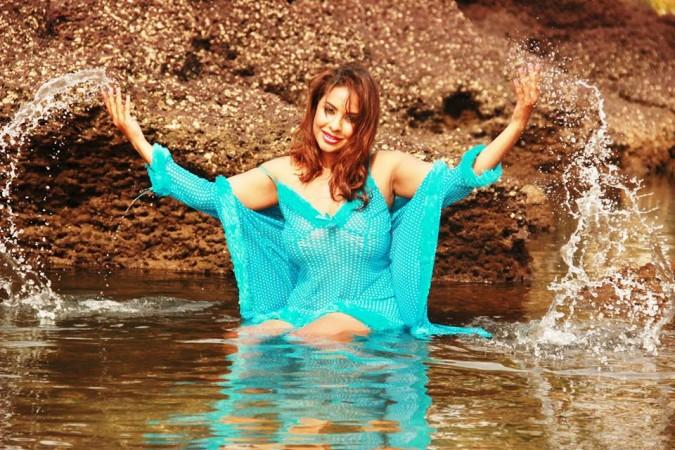 Actress Sri Reddy admitted her mistake of abusing power star Pawan Kalyan's mother after facing a lot of criticism and offered an apology to the actor. But she denied taking the support of any political party.
Sri Reddy's protest against sexual exploitation in Tollywood was gaining momentum when she spoiled the situation by abusing Pawan Kalyan. The people in the film industry, who were silent and supported her indirectly, were furious with her insulting remarks and condemned her on public platforms. The power star's fans trolled her for her cheap behavior towards their veteran actor.
Sri Reddy felt the growing anger against her over her comments on Pawan Kalyan's advice. The actress took to her facebook on Wednesday evening to offer an apology for her bad behavior. While she was abusing the power star, a YCP member was seen standing beside her and it was rumored that she was joining Jagan Mohan Reddy's YCP. However, she denied the claims.
Actress Sri Reddy wrote, "Bhahiranga kshamapanalu(sincere apologies) to the pawan nd his mommy..unnecessary we blamed by many,ur enemy made us to do this and forced us do this in a good advisor mask..i am not belongs to the any political party..i didnt work for the biryani sorry..I hope u nd ur fans should digest nd understand the truth..trolling its fine I face it for my mistake."
After the offers dried down, Sri Reddy started a protest against the Telugu film industry for ignoring non-Telugu actresses. But she changed her stance and began talking about sexploitaion after none cared about her fight. Her movement gained momentum after she started revealing the dark secrets of the industry. Some celebs and people across the Telugu states came forward to support her.
But Sri Reddy hurt them with her controversial comments on Pawan Kalyan. The people, who came forward to support her once, are in splits. Many of those people are hurt and started criticizing her. The actress has apparently lost the sympathy that she had earned through her fight against the Telugu film industry.