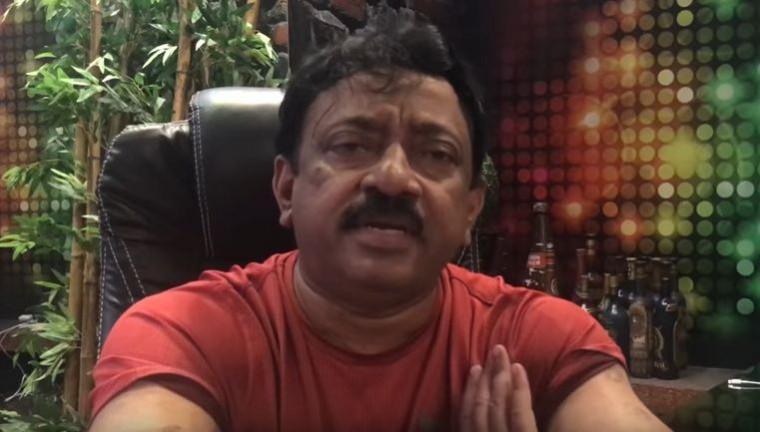 Filmmaker Ram Gopal Varma has made a shocking admission that he had asked actress Sri Reddy to abuse power star Pawan Kalyan to gain publicity for her protest against casting couch in the Telugu film industry. RGV has now offered an apology to the actor.
It is a well-known fact that Ram Gopal Varma is a master in garnering free publicity through his negative comments on Twitter and Facebook. The filmmaker took to Twitter late Wednesday to reveal that he advised Sri Reddy to abuse Pawan Kalyan in public if she wants publicity for her protest.
Ram Gopal Varma tweeted, "Hey @MsSriReddy I hope u get back to ur original cause of fight with more focus and more clarity which is a much needed one..Past is never a point and you should always work for the future." He admitted his mistake in his next tweet that read, "It was me who is responsible for @MsSriReddy saying that to @PawanKalyan ..it is not her fault ..will give details now by 9.30 pm."
Later, the controversial film director released a video and wrote, "Why I told @MsSriReddy to say that to @PawanKalyan. Conspiracy theories aside,I already said my final word in the video I posted with regard to @MsSriReddy and hereafter am not going to speak ..I wish her and her supporters all the best in their cause."
In the video, Ram Gopal Varma explains that he was impressed with Sri Reddy's courage and determination. He decided to support her in her protest. He spoke to her over the phone and learnt about the issue of Abhiram Daggubati. Later, he spoke to Abhiram Daggubati's father Suresh Babu. The producer reportedly told RGV that he wants the law to take its course and does not mind his son being punished if he has committed a crime.
Ram Gopal Varma also revealed that he assured Sri Reddy to settle her issue with Abhiram Daggubati and that he would get her Rs 4 crore to Rs 5 crore as compensation from Suresh Babu. But she said no to the settlement, which surprised him.
RGV says, "None will decline to take such huge amount. Moreover, I also told her about moral and ethical reasons. But she said no to it, quoting that she will cheat her supporters, accepting money. Though I was not convinced about her decision, I was impressed with her conviction and determination."
In the video, the director admits giving her gyaan on how to garner attention and free publicity. He says if a person wants to get noticed, he needs to be a great orator and needs to challenge a great personality like Pawan Kalyan. He added, "While talking about gaining attention, I gave her the example of how the dialogue M***c**d from Arjun Reddy got free publicity."
RGV said, "I have told my intention behind my advice to her and you may call it right or wrong. If there is someone, who needs to offer apologies, it is me because I influenced Sri Reddy to say that word. She did not explain anything in her apology video. But it is my moral responsibility and I did this video with that intention. I apologize to Pawan Kalyan and anybody, who is concerned and hurt with that word."