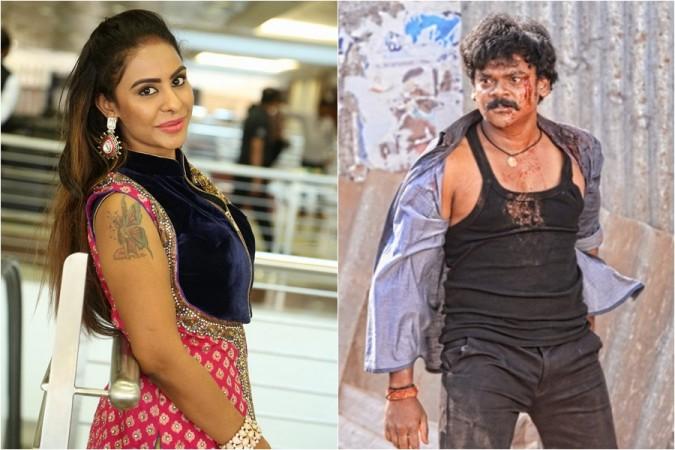 Controversial actress Sri Reddy accused comedy actor Shakalaka Shankar of using her name for the sake of his recent film Shambho Shankara's publicity. The movie released on June 29.
Comedian Shakalaka Shankar, who hogged the limelight with TV show Jabardasth, is an ardent fan of power star Pawan Kalyan. While promoting his movie Sambho Shankara in an interview, he passed a comment on Sri Reddy. It did not go down well with her.
Sri Reddy took to Facebook and warned Shakalaka Shankar in a video message. The actress captioned the footage with "Rey shakalaka gud.a midha guddalu vunnayya picha statements isthunav??flop cinima kosam publicity stuntlentraa..evvadu dhekadu ne cinema ni.."
In the video, Sri Reddy is saying that some people are praising a hero for their gain. Without referring to his name, she said that he needs the support of the fans to get a big opening for his film. "I have no issues with them. You can earn your livelihood. But if you drag my name unnecessarily in some issue, I will break your teeth and keep them in your hand," the actress warned Shakalaka Shankar.
Sri Reddy continued, "You should learn to respect women. You are a comedy actor, who became a hero. So mind your own business. I would like to tell people who support me and my movement. Neither your are a great actor, nor your producer is great. I know many stories, which I will reveal them, when time comes."
The actress added, "Your producer is a big member from MAA association. I already told there are some pimps in the association and the stories of producers will also made public soon. Wait and see."
"I have only one thing to tell you. It is not a big deal to talk about big stars for the opening of your film. It is not right to drag my name for the publicity of your film. I heard everyone saying that it is not a great film and it has become an utter flop. I don't know whether it is right or wrong. I wouldn't watch your films. You talk about women but don't give respect? Your time will also come. Wait and see."