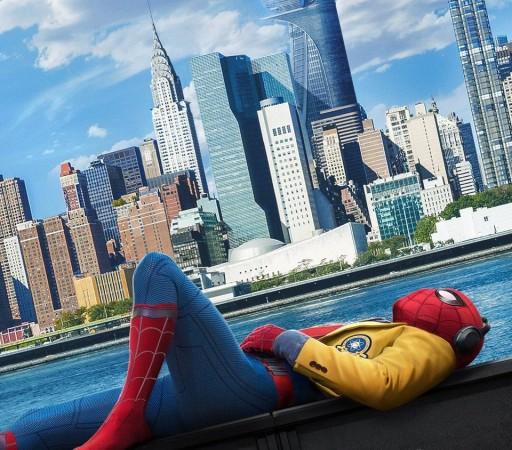 Well, you read it right. Our beloved Spidey is returning with the Marvel Cinematic Universe permanently. Previously, we kept you in the loop that Spider-Man may never return with MCU after the Spider-Man sequel. But, there is a good news as well.
Also read: Spider-Man Tom Holland wants Aquaman Jason Momoa to play the role of Kraven the Hunter
Amidst all the rumours, Marvel President Kevin Feige dropped a hint at Spidey's return in a recent interaction with The Hollywood Reporter.
Feige confirmed that the wall-crawler will definitely have an appearance in untitled Avengers 4 movie. But he could not assure about what will happen with Spidey after Avengers 4 in 2019.
"That's as far as it goes for now," said Feige.
Before that, the Web Slinger will also be seen in Spider-Man: Homecoming sequel and Avengers: Infinity War in 2019.
Feige further said that MCU had a particular plan about Spider-Man himself while he explained that why Marvel wasn't involved in Sony's projects with those characters, although he kept those plans to himself.
Former Sony Pictures chief Amy Pascal, who is also the producer of the upcoming Spidey movie, had already shed light on the matter. She said CosmicBookNews: "One of the things that I think is so amazing about this experience is that you don't have studios deciding to work together to make a film very often.
"In fact, it may never happen again, after we do the sequel. Because Sony, and Disney, and Marvel all decided that the right thing to do was to allow Peter Parker and Spider-Man to be in the MCU and to work with the Marvel guys and have them produce this film."
For now, Sony Pictures is moving ahead with Spider-Man spinoffs for Venom and a Silver Sable/Black Cat team-up movie, but Marvel isn't involved.
Sony is reportedly developing their own Marvel Universe without the association of Marvel Studios or the MCU. So according to Pascal, Spidey will return to the big screen if not with MCU, then definitely with Sony.
Starring Tom Holland, Robert Downy Jr., Michel Keaton, Spider-Man: Homecoming is set to release in theatres on July 7, 2017.