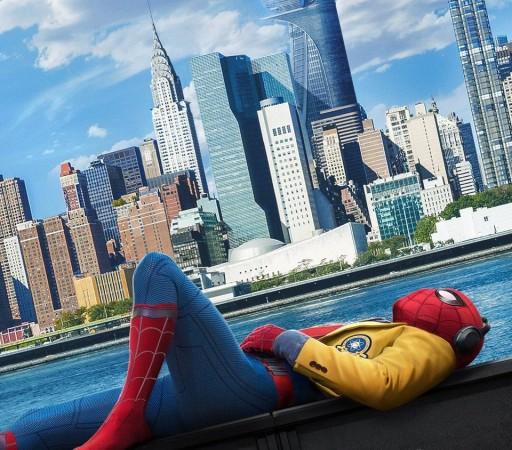 Spider-Man: Homecoming is ready to hit the theatres in July. Tom Holland's Spider-Man has teamed up with other superheroes (like Tony Stark) and battled Vulture (played by Michael Keaton), one of its classic villains, in the movie.
Also read: Will Spider-Man leave the Marvel Cinematic Universe after Homecoming sequel?
Spider-Man: Homecoming is undoubtedly Marvel's one of biggest releases this year. While the film is about to release, it's never too late to dig out who is the next villain on the wanted list of the Spidey.
In a recent interaction with MTV, Holland revealed his dream casting for the role of classic Spidey villain Kraven the Hunter and it's definitely a smart choice. Holland said he wants Game of Thrones fame Jason Momoa to play the role.
"You know what? Kraven is one of my favorites for a cameo," Holland said. "I always wanted Aquaman to play Kraven, but he's now DC. I thought that would be super cool."
Though Momoa become famous playing Khal Drogo in Game of Thrones, lately he gained much popularity for his Aquaman role in DC Comics' upcoming Justice League film. His acting in Frontier has also boosted his new-found status.
In the upcoming Spider-Man: Homecoming, a young Peter Parker/Spider-Man (Tom Holland), who made his sensational debut in Marvel Studios' Captain America: Civil War, will navigate his identity as the web-slinging superhero.
The Spidey movie stars Tom Holland as the main lead along with Marisa Tomei as Aunt May, Robert Downey Jr. as Tony Stark/Iron Man, Jon Favreau as Happy Hogan, Michael Keaton as The Vulture, Zendaya as Michelle, Logan Marshall-Green as a secondary villain, and Kenneth Choi as Peter's high school Principal. The movie will also feature Donald Glover and Fargo actor Bokeem Woodbine.
Written by John Francis Daley and Jonathan M Goldstein, the movie would be out on July 7, 2017.