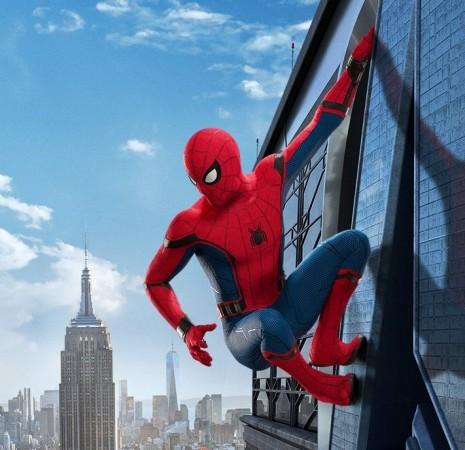 Fans must be freaked out on hearing that Spider-Man is not officially back at Marvel Cinematic Universe (MCU) permanently. Ever since the last film in the franchise hit the theatre in 2008, the teenage superhero has been missing from the universe.
Also read: Spider-Man Homecoming trailer: Twitter approves of Tom Holland entry into the Avengers: Infinity War
However, a recent pact between Sony and MCU confirmed that Tom Holland will reprise his character as Peter Parker alongside Robert Downy Jr. aka Iron Man. Apart from the solo Spider-Man film, the superhero will appear in Captain America: Civil War and then reappear in Avengers: Infinity War before a sequel to Homecoming is launched in 2019.
In a recent interaction with CosmicBookNews, Amy Pascal, the former chief of Sony Pictures, and producer of Spider-Man: Homecoming, explained why Spider-Man may no longer be a part of the MCU.
"One of the things that I think is so amazing about this experience is that you don't have studios deciding to work together to make a film very often. In fact, it may never happen again, after we do the sequel. Because Sony, and Disney, and Marvel all decided that the right thing to do was to allow Peter Parker and Spider-Man to be in the MCU and to work with the Marvel guys and have them produce this film.
In fact, it may never happen again, after we do the sequel.
"I think that was a very rare thing for three companies to do, and a very brilliant thing for them to decide to do because there are only so many stories that you can tell again and again and again about Spidey, and this is something that we would have never been able to do in any other way."
Sony Pictures is reportedly developing their own Marvel Universe without the association of Marvel Studios and the MCU. So as Pascal thinks, if not with MCU, Spider-Man will be back with Sony definitely. Also, Sony just announced a Spider-Man spinoff movie titled Venom and a Black Cat and a Silver Sable movie, which are in works already.
Spider-Man: Homecoming opens in theatres on July 7, 2017.