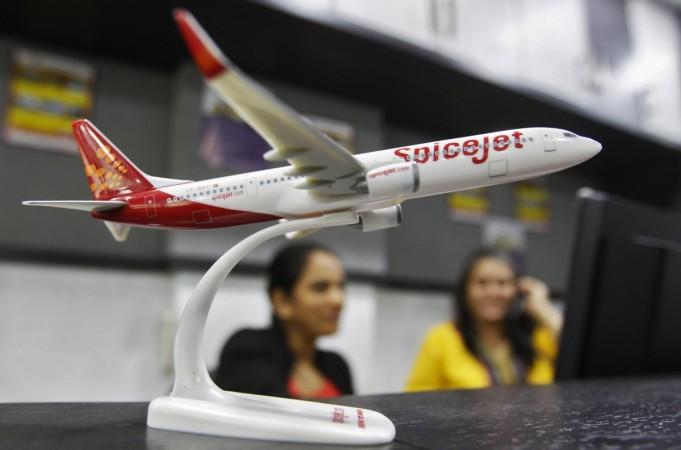 SpiceJet's stock soared over 4 percent Friday after industry data showed that the budget carrier had recorded the highest load factor among Indian carriers in January.
SpiceJet shares were trading Rs 68.60 at 2.15 p.m. on the Bombay Stock Exchange (BSE), up 4.8 percent compared to the previous closing price of Rs 65.70.
Ajay Singh-led SpiceJet recorded the highest passenger load factor of 92.1 percent in January, followed by GoAir and IndiGo, at 84.9 percent and 84.7 percent, respectively, according to data released Thursday by the Civil Aviation Ministry. Passenger load factor is a measure of capacity utilisation by an airline.
SpiceJet posted a net profit of Rs 238.40 crore in the Oct-Dec quarter, as against a loss of Rs 275 crore in the corresponding quarter a year earlier. The carrier plans to buy airplanes worth Rs 75,000 crore either from Boeing Co or Airbus Group, but wants the delivery of the aircraft to be on time.
Overall, domestic air passenger traffic increased 22.58 percent to 76.55 lakh passengers in the month, compared to the 62.45 lakh registered in January 2015.
IndiGo, owned by InterGlobe Aviation, remained the largest carrier in the domestic air traffic market in January, followed by Jet Airways and state-owned Air India. IndiGo's share stood at 35.6 percent, followed by Jet Airways and Air India with 18.7 percent and 16 percent, respectively.
InterGlobe Aviation's stock price was down 0.3 percent to trade at Rs 846, while Jet Airways shares rose 2.5 percent to trade at Rs 556.
Jet Airways shares surged following the reports of stake sale in the airline to Eithad Airways. A report by the Financial Express said Eithad Airways has finalised a deal with Naresh Goyal-promoted Jet Airways to raise its stake in the airline by 25 percent to 49 percent.