In a major breakthrough, the Jammu and Kashmir Police have identified the murderers of renowned journalist Shujaat Bukhari. A senior police official privy to the investigation confirmed the news and said that one of the killers is a Pakistani militant.
"We have identified the attackers. Two of them are local militants from south Kashmir while the third one is from Pakistan," a police official told The Indian Express.
According to the Indian Express report, the Pakistani national is reportedly associated with Lashkar-e-Toiba (LeT) while the other two killers are local Kashmiris. The Pakistani militant has been identified as Naveed Jatt, who had earlier escaped from the police custody in February.
Kashmir Police address media briefing
Kashmir Inspector General of Police SP Pani addressed a press conference on Thursday. The police official said that the plan to kill Bukhari was hatched in Pakistan. It was started by Sajjad Gul and LeT militants including Naveed Jhat executed it.
Pani said that Gul, the alleged mastermind, settled in Pakistan after he crossed the border five years ago. He added that he was the key conspirator behind the shocking murder of Bukhari.
The police released the photo of the three attackers on the bike and also confirmed their identities as Azad Ahmed Malik from Arwani Bijbehara, Muzzafar Ahmad Bhat from Sopat Qazigund and Naveed Jatt from Pakistan, reports Greater Kashmir.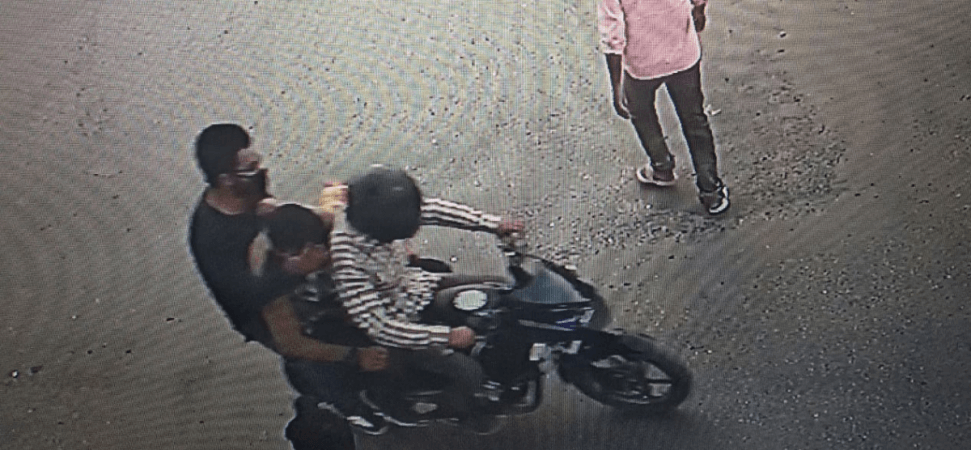 The police also identified the Pakistan-based blogger who campaigned against journalists including Bukhari. The blogger is reportedly from Srinagar but has settled in Pakistan, Indian Express reported.
The murder of Rising Kashmir editor-in-chief Shujaat Bukhari on June 14 had shocked the entire nation. He was shot dead by bike-borne attackers when he left the office to attend an Iftaar party in Srinagar. Along with him, two of his PSOs were also gunned down during the attack.
The visual of the killers was captured on a CCTV camera, but they covered their faces with masks and helmet.
The police claimed that they managed to identify the killers using technical and human intelligence.
Bukhari was one known to have a bold voice in the Kashmir Valley. He had often called for ending cross-border firing along the Line of Control (LoC). Bukhari had said that the ceasefire violations ended up harming both India and Pakistan.
"As things have gone from bad to worse what is missing is a Standard Operating Procedure that could be followed in a ceasefire. A mechanism is also missing and nearly no contact between the two countries is adding to the woes of the people," News 18 quoted Bukhari as saying in an article.