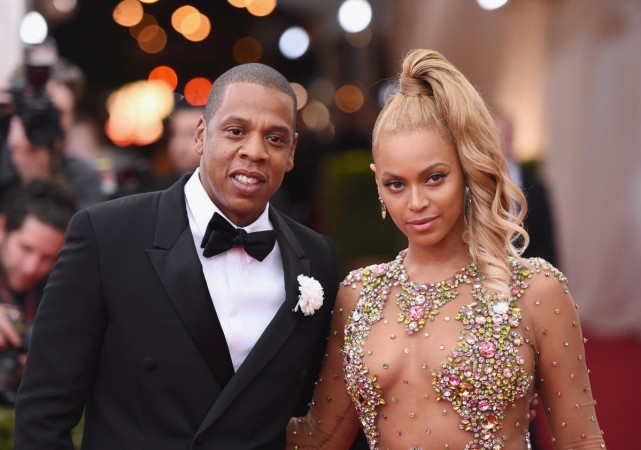 Jay Z – otherwise known as Mr Beyonce – has finally opened up about the cheating scandal clouding his marriage, and this just proves that there's no messing with the Queen Bey.
Ever since the release of Beyonce's superhit album Lemonade, the world has been going insane wondering how does someone even fathom the idea of cheating on Beyonce? Because, well, she's Beyonce!
You'd have to be pretty fuckin stupid to not realize Lemonade was about Jay Z cheating. Bey' literally says "are you cheating on me" lol pic.twitter.com/I3pEBnvQi8

— Monsta X House Bunny (@tattlethetale) November 29, 2017
And now Jay Z has all the answers.
Also read: Beyonce, Jay Z turn into THIS celebrity couple for Halloween 2017; how other celebs made it spookacular!
In an extensive interview with T: The New York Times Style Magazine, the 47-year-old rapper gave fans and followers a faint glimpse of what went down, or up in flames, almost. He spoke on the cheating rumours, admitted to infidelity and also how the power couple survived it.
"You know, most people walk away, and like divorce rate is like 50 percent or something 'cause most people can't see themselves. The hardest thing is seeing pain on someone's face that you caused, and then have to deal with yourself," he told the outlet.
"So, you know, most people don't want to do that. You don't want to look inside yourself. And so you walk away."
Despite having never walked away and now the proud father to a pair of twins and an adorable five-year-old daughter with Beyonce, Jay Z does admit that it hasn't always been easy.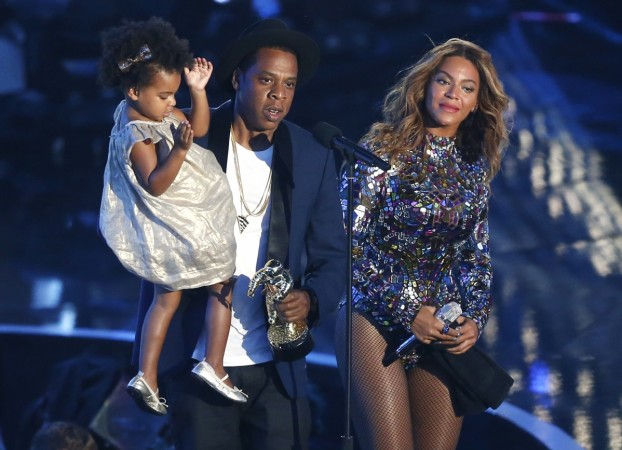 He credited the comeback mostly to therapy. "I grew so much from the experience," he said. "But I think the most important thing I got is that everything is connected. Every emotion is connected and it comes from somewhere. And just being aware of it. Being aware of it in everyday life puts you at such a ... you're at such an advantage."
As sad as Jay Z feels about causing all that pain to Beyonce, looks like her fandom isn't ready to forgive him just yet. Especially after his album 4:44 has eight Grammy nominations, despite he implying infidelity in his lyrics.
And sure enough, they showed their emotions on Twitter.
When Jay Z can cheat on Beyoncé (a.k.a Queen B/goddess), then people can stop blaming women for being lack of ...(insert anything here)... when the men are cheating on them. It goes on the other way around. #justsaying

— ?a.d. (@Knightesss) November 30, 2017
i'm thinking about jay z cheating on beyoncé and getting furious im so pissed off rn like.....what the fuck. what the. Fuck???????

— emma (@ughghhghhghghhh) November 30, 2017
On an article about Jay Z cheating on Beyoncé someone commented "he's a Sagittarius what do you expect", damn gurl you know it

— Kate Goodrum (@KateGoodrum) November 30, 2017
Jay Z admits to cheating on beyonce.. who would cheat on beyonce. He mad!!

— Vicks ? (@Vicks_92) November 29, 2017
Jay z trying to make cheating sound poetic, so funny, cheating is a choice, Beyonce has doormat written all over her head, empower that

— Reina (@MissReinaT) November 29, 2017
Not to hold a grudge or anything, but I feel like Jay Z got off way too easy after cheating on Beyonce ?‍♀️

— Justine Andrea (@justimama) November 29, 2017
If Jay Z wins AOTY with that album confessing his cheating whereas mother Bey had an entire album about what she suffered through with his cheating istg pic.twitter.com/3AhaXOrNqw

— pansexual witch (@pansexualbruja) November 29, 2017
If Jay Z wins album of the year for apologizing for cheating when Beyonce lost when she wrote an album reacting to being cheated on.....

I would not be surprised at all maga

— Zach (@RunningMorgans) November 28, 2017
And then there are always the wiser ones looking at the bigger picture.
Jay Z cheated his way to success.. Beyonce is strong. She let him cheat so they could both make lit albums and spill their feelings about him cheating on her.

Real Love.

— Khaya Maloney (@KhayaMaloney) November 28, 2017