Jay-Z dropped his new album 4:44 on Friday, and it has already garnered rave reviews. The new album has come since his last release, Magna Carta Holy Grail, in 2013.
Also read: Jay Z's apology song 4:44: Beyonce happy husband took responsibility for nearly ruining marriage?
While fans have been curious to know the reason behind the name of his album, Beyonce's husband revealed in a recent interaction on iHeartRadio's The Beat that "4:44 is a song that I wrote, and it's the crux of the album, just right in the middle of the album.
"And I woke up, literally, at 4:44 in the morning, 4:44 AM, to write this song. So it became the title of the album and everything. It's the title track because it's such a powerful song, and I just believe one of the best songs I've ever written."
The tracks from the rapper's new album received such strong reactions because it is brutally honest about Jay-Z's life, relationship with his wife and other personal issues. Here is a look at the five revelations the rapper made in his newly launched album.
Jay-Z criticises Kanye West several times in his album
The lyrics of Jay-Z's new track "Kill Jay Z" are being linked to his feud with 'Famous' rapper Kanye West. Several reports claimed that his behaviour made Kanye West's wife upset, as Kim thinks "it was a low blow to diss Kanye and throw around words like 'insane' after all he's been through. Kanye had a real difficult time last year and is still coming out of it, so to hit him like that wasn't cool," an insider told Hollywood Life.
Jay-Z's lyrics: "I know people backstab you, I felt that too/But this 'fuck everybody attitude' ain't natural/But you ain't the same, this ain't Kumba 'Ye/But you got hurt because you did cool by 'Ye /You give him $20 million without blinking/He gave you 20 minutes on stage, fuck what was he thinking?/'Fuck wrong with everybody?' is what you saying/But if everyone is crazy, you're the one that's insane."
Jay-Z apologises to Beyonce
The rapper said sorry to Beyonce for his infidelity in his title track 4:44. He wrote, "I apologize often womanize /Took for my child to be born /See through a woman's eyes /Took for these natural twins to believe in miracles /Took me too long for this song / I don't deserve you."
His affair with good-haired Becky
It's been widely rumoured that Jay-Z had been cheating on his wife Beyonce as he was romantically linked up with designer Rachel Roy. Other theorists claimed that it was actually singer Rita Ora who Beyonce mentioned as "Becky with the good hair" in her song Lemonade. Although the star denied all the rumours at that time, he included them in his "Family Feud" track.
Jay-Z's lyrics: "Yeah, I'll f--k up a good thing if you let me / Let me alone Becky."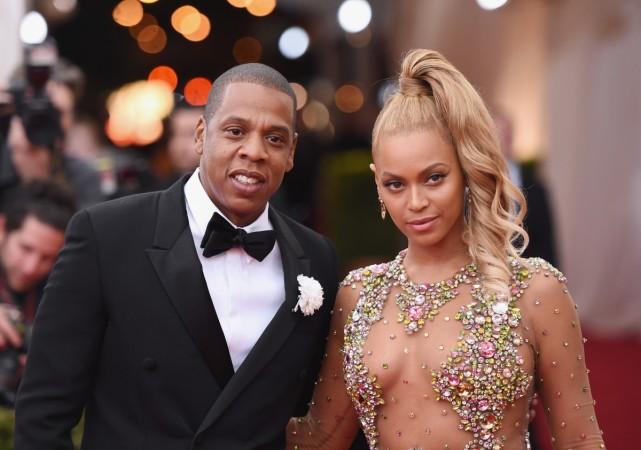 Jay-Z's infamous elevator feud with Solange Knowles
In "Kill Jay-Z", the rapper mentioned his infamous elevator fight with Queen Bey's sister Solange Knowles after they attended the Met Gala in 2014. Solange confronted Jay-Z about his closeness with designer Rachel Roy.
The song says, "You egged Solange on / Knowin' all along / All you had to say you was wrong."
The rapper takes a dig at his ex, Halle Berry
Amid everything, the rapper did not forget to slam his ex Halle Berry for cheating on him as he referred to her ex-husband Eric Benét in his track "Kill Jay-Z".
The lyrics read, "You almost went Eric Benét / Let the baddest girl in the world get away."