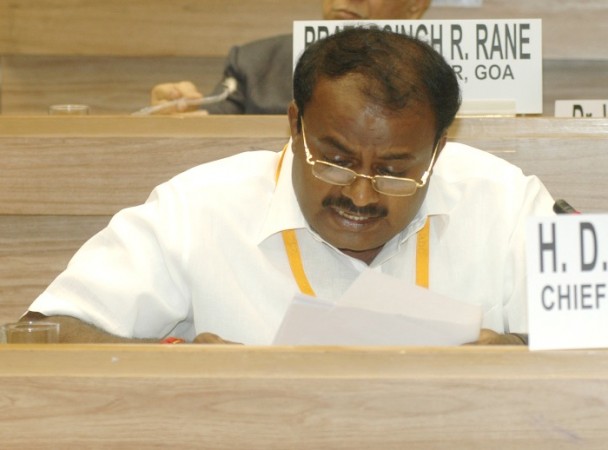 Bharatiya Janata Party (BJP) MLA, Kumar Bangarappa has said that the Karnataka Chief Minister HD Kumaraswamy might soon face #MeToo allegations.
Kumar Bangarappa, son of the former CM of Karnataka late S Bangarappa and BJP MLA from Soraba, Shivamogga accused HDK of weaving lies about his family and may soon face allegations under #MeToo.
While addressing the media in Shivamogga, he made an indirect reference to actress Radhika Kumaraswamy, the second wife of HDK and indirectly called her a victim. He asked HDK why Radhika is not being fielded in elections on the lines of Anitha Kumaraswamy, his first wife.
Kumaraswamy recently took a dig at Bangarappa at a public rally at Shivamogga on Monday, stating that "Kumar Bangarappa disregarded his parents".
Bangarappa, in turn, retorted by saying that these kind of allegations are common in politics. "Let him do politics but he should not make personal assertions and continue his criticism, If not he will soon be arraigned under the #MeToo campaign, and the victim will come forward," he said.