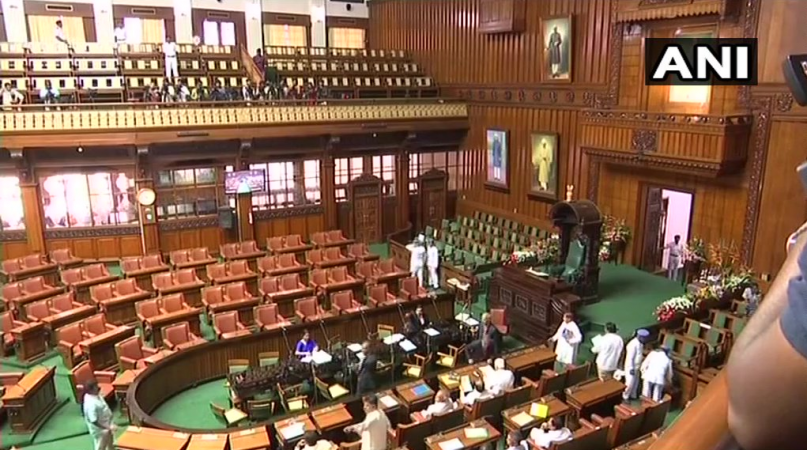 The Karnataka state cabinet has decided to convene the winter session of the state legislature in December at the Suvarna Soudha in Belagavi.
This will be the first Assembly session for the JD(S)-Congress coalition government in the state. Co-operation Minister Bandeppa Kashempur has said the dates are yet to be finalised and the session is expected to be 10 days long, reports PTI.
Since 2006, Belagavi in northern Karnataka has played host to a legislative session once every year. The shift was first brought about by HD Kumaraswamy, when he became the Chief Minister of the JD(S)-BJP coalition government.
It is to be noted that the Suvarna Soudha in Belagavi is hardly used throughout the year and this prompted Kumaraswamy to shift some offices to Belagavi.