Karnataka Chief Minister HD Kumaraswamy presented his first budget after the Congress-JDS alliance came to power in Karnataka in May, defying odds and keeping BJP at bay.
In the much-anticipated budget, Kumaraswamy has addressed the contentious farm loan waiver issue head-on, by announcing a waiver corpus running into Rs. 34,000 crore.
However, it remains to be seen if this gesture will appease the farming sector, a key vote bank of Kuamaraswamy's Janata Dal (S).
Soon after the coalition took power, the budget became the pivot of discussions. Initially former CM Siddaramaiah had raised objections to the presentation of a full budget. Kumaraswamy defended the decision saying the programmes and projects announced by the previous government would be followed by his government as well.
The coalition partner Congress had initial misgivings about the farm loan waiver, as well as the pesky details of the offer. While Kumaraswamy has been finally able to walk the talk and announce a massive waiver of loans, it's not certain of Rs 34,000 crore would be a good enough package to meet the people's expectations.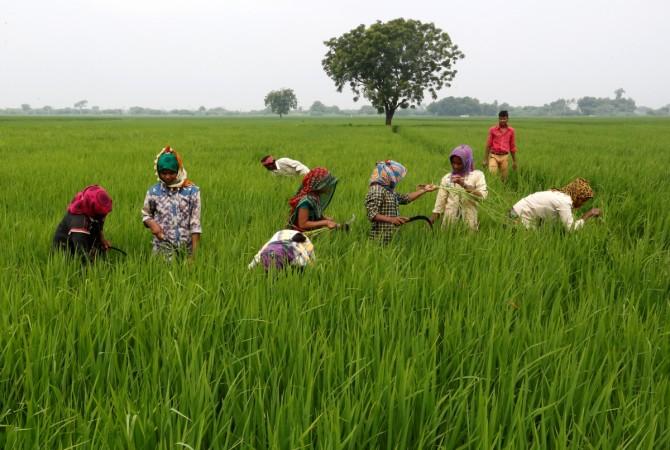 The farmers have been demanding waiver of all loans, which runs into a whopping Rs 1.14 lakh crore. Karnataka has seen the suicide of as many 3,515 farmers in the 2013-2017 period. Farmers have said that crop loan alone constitute Rs. 53,000 crore even as adverse weather caused crop losses in many cycles.
Other Key Budget Announcements:
Loan of up to Rs 2 lakh per farmer family waived
20 paise hike per unit in the power tariff.
Petrol fare hiked by Rs 1.14, diesel Rs 1.12. That's a 2 percent hike in the taxes on the fuels. Tax on petrol goes up from 30 percent to 32 percent and that of diesel raised from 19 percent to 21 percent.
Tax on liquor up 4 percent
Rs. 30 crore for film university in Ramanagara.
Direct subsidy of Rs 100 crore to BMTC, the metropolitan transport service
Rs 50 crore set aside for Bellandur lake rejuvenation
Rs 15,826 crore for six interconnected elevated corridors in Bengaluru in the next four years
Rs. 1,000 crores allotted for phase 3 of the Bangalore Metro
Pilot project for turning 1000 government schools into English medium.
Indira Canteens in 247 places across the state, at a cost of Rs 250 crore
Medical college in Kanakapura, super specialty hospital in Ramanagara
Rs 150 crore for agriculture development based on Israel model
Rs 1429 crore for building 990 new hospitals and for the maintenance of over 200 existing hospitals.
Quantity of rice provided in Anna Bhagya scheme falls from 7 kg to 5 kg
Home land security university in Shivamogga at a cost of Rs 3 cr to focus on cyber crime.