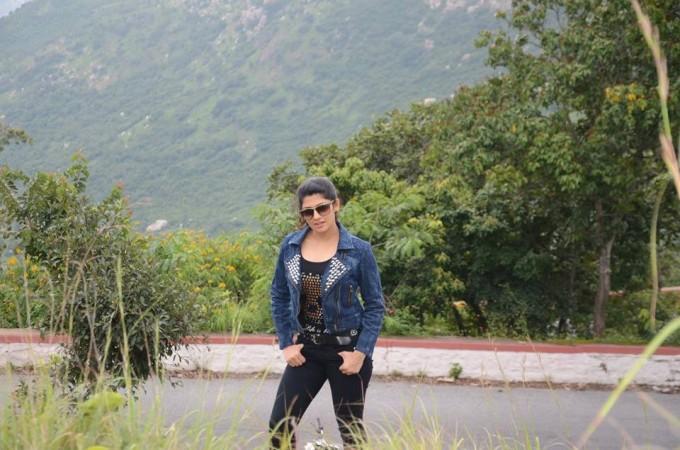 Radhika Kumaraswamy's journey in Sandalwood has never been a bed of roses. She made her debut in movies at the tender age of 16 and was highly praised for her early on-screen performances. But soon after, her acting career was on a downward spiral.
Srujan Lokesh-starrer Neela Megha Shyama was supposed to be her first movie, but it got delayed and Vijay Raghavendra's Ninagagi hit the screens first. The success of this movie won her a massive fan following.
In her third movie, Thavarige Baa Thangi, the on-screen sibling love she shared with Shivaraj Kumar as her brother struck a chord with viewers. The young starlet was soon a talk of the town after winning appreciation from both family audience as well as young viewers with her first few movies.
One of the most common things said in the film industry is that it's difficult to make it big in the glitz and glamour of show business. This appeared to be true in case of the Mangaluru-based girl. After experiencing massive success in the early stages of her career, Radhika, who went on a signing spree and in the process, seems to have made a few wrong choices.
Despite the initial success, Radhika rarely had good offers coming her way. She never enjoyed the same respect that her contemporaries like Ramya and Rakshita had.
Although Radhika stunned the audience with her scantily clad and glamorous avatars in Prema Qaidi, her fan base began shrinking in the next two years. Thereafter, she was never a part of a big commercial hit despite having worked alongside some of the biggest names in Sandalwood like Upendra (Auto Shankar and Anantharu), Shivaraj Kumar (Rishi and Anna Thangi), Darshan (Mandya) and Ravichandran (Hatavadi and Odahuttidavalu).
Surprisingly, Radhika was never a lead actress in the films of Kiccha Sudeep, Puneeth Rajkumar, Darshan and Upendra.
Radhika often became a soft target in the media unlike her then contemporaries Ramya and Rakshita, who had a strong background. Furthermore, her marriage as a minor was fodder for tabloids. The young starlet struggled to recover from the negative publicity all through her career.
The peak of Radhika's acting career still remains her initial success between the year 2002 to 2004. She delivered two hits and had also won a Karnataka State Award for Best Actress for her performance in Tayi Illada Tabbali.
The actress disappeared from Sandalwood after HD Kumaraswamy stepped into the picture. She bid goodbye to films after her marriage to the JD(S) leader in 2006, at the age of 20.
The 31-year old was a good actress and above all, a fantastic dancer. But owing to the many controversies and an apparent lack of understanding of how the film industry works, Radhika's talent was under-utilized by filmmakers.
She might not have enjoyed massive publicity during her hey days, but Radhika is now in the national limelight after her husband HD Kumaraswamy took oath as the 24th Chief Minister of Karnataka.
Her name going viral on the internet speaks for itself. Videos from her early days of acting have suddenly seen a massive increase in view count on YouTube. Radhika, who will next be seen in movies like Rajendra Ponnappa, Kontract and Bhairadevi, was one of the top searches in Google.