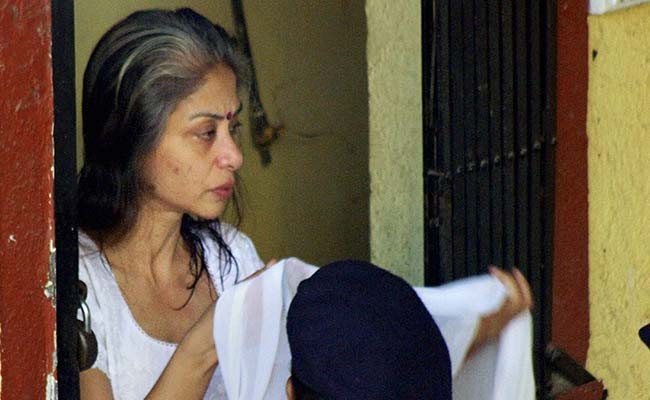 Jailed couple Indrani and Peter Mukerjea have filed for divorce in Mumbai family court on Tuesday, September 18. The couple, accused in the Sheena Bora murder case, were married for 16 years.
Their joint properties include an apartment in Worli, houses in Bristol and London, residences in Goa and Spain. They will also be splitting their joint bank accounts, fixed deposits in
India and abroad and their jewellery and watches, reports Hindustan Times.
Indrani Mukerjea was taken to Byculla jail since her arrest in 2015. Peter Mukerjea has been in Mumbai's Arthur Road jail.
While filing for divorce, Indrani stated that her marriage had "irretrievably broken down". The notice said "My client states that your marriage is now irretrievably broken down and there is no chance of reconciliation. My client states this fact has been acknowledged by you as well," according to Times Now.
Earlier in August, Indrani had filed for a bail citing 'ill-health' and a 'threat to her life' in prison but her application was rejected.
Indrani was arrested due to her alleged involvement in the murder of her daughter Sheena Bora in April 2014. The case opened after Mukerjea's driver Shyamvar Rai spilled the beans when he was arrested for another case. Indrani's former husband Sanjeev Khanna (Shenna's father) and the driver were also arrested for the alleged murder.
Indrani Mukerjea was an HR executive and a former media executive. Peter Mukerjea was a television executive.