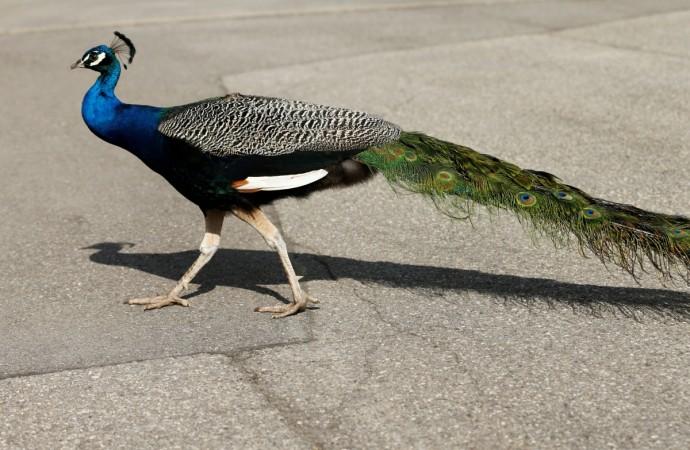 A peacock died on Sunday in West Bengal's Jalpaiguri district after being manhandled by the villagers, according to the police and forest department officials.
An investigation has already been launched in the tragic incident as the wildlife warden of Jalpaiguri Seema Chowdhury said, "We are investigating to find out what happened. What the villagers did was obviously not right. We are also trying to find out how the bird fell ill."
According to Hindustan Times, the national bird entered the Barighoria gram panchayat area of Dhupguri block on Sunday morning. And, instead of handling the bird over to the forest department, the locals started taking selfies with the peacock, pulling its leg, and grabbing its feathers.
The peacock later died while it was being taken to the Dhupguri police station, according to the police officers. Later the police handed over the carcass of the bird to the wildlife personnel of Binnaguri.
The death of the bird is the latest addition to a series of this kind of merciless events.
Just a few days ago, several children had chased a white peacock at a China zoo and plucked its feathers. This incident took place at the Qinhuangdao Wildlife Park in the northern Hebei province, while a zoo visitor caught the entire incident on camera.
Apparently, the parents of the children remained silent during the entire incident.
In a similar incident, an endangered tortoise was thrown out from a car window by the driver in the United Kingdom.