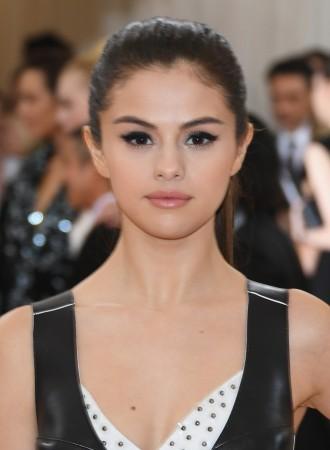 American singer-actress Selena Gomez hopes former boyfriend Justin Bieber will give her some peace of mind on her upcoming birthday. The Come and Get It singer will turn 25 on July 22.
According to a report in Hollywood Life, the former Disney star does not want the Baby singer to send her any birthday presents. A source said: "The one thing Selena hopes Justin will give her for her birthday this weekend is peace and quiet."
"She is finally in a good place, having really moved on from their relationship, so Selena kinda hopes Justin does not stir anything up with her by sending her a gift, flowers, or even trying to reach out with a phone call or text," the insider shared.
On July 10, Bieber had announced on his Instagram account that he got engaged to model Hailey Baldwin. Apparently, Gomez is happy for the newly engaged couple.
"Selena totally respects Justin and his relationship with his new fiancee, Hailey [Baldwin], so she feels it would be awkward and maybe even disrespectful to Hailey for Justin to wish Selena a happy birthday. So the only thing Selena really wants from Justin for her birthday this year is for him to be happy and not reach out in any way," the source shared.
Meanwhile, in a 2015 interview with GQ magazine, the Boyfriend singer had talked about marrying the 21-year-old model. He said: "I don't want to put anyone in a position where they feel like I'm only theirs, only to be hurt in the end."
"Right now in my life, I don't want to be held down by anything. I already have a lot that I have to commit to. A lot of responsibilities. I don't want to feel like the girl I love is an added responsibility. I know that in the past I've hurt people and said things that I didn't mean to make them happy in the moment. So now I'm just more so looking at the future, making sure I'm not damaging them."
"What if Hailey ends up being the girl I'm gonna marry, right? If I rush into anything, if I damage her, then it's always gonna be damaged. It's really hard to fix wounds like that. It's so hard.... I just don't want to hurt her," he concluded.