Sanju, the biopic of Sanjay Dutt, managed to touch upon almost all the major events in Dutt's life but for some reasons, the movie failed to show the role of his first two wives – Richa Sharma and Rhea Pillai – in his life.
The film showed that one of Sanjay's girlfriends, whom he wanted to marry but couldn't due to unfavourable situations and his drug addiction that resulted in the breakup. However, director Rajkumar Hirani gave ample screen space to Dia Mirza, who played Sanjay's current wife Maanyata Dutt.
There is no mention of either Richa or his second wife Rhea. The Vaastav actor had tied the knot with Richa in 1987, but she died due to brain tumour in 1996. Later, Sanjay married Rhea in 1998, but they got divorced in 2005.
It is to be mentioned, Sanjay's first two wives had faced a lot of trouble as they were with him during the proceedings of the 1993 Mumbai blast case. But neither Richa nor Rhea got any mention in the film. Rhea reportedly expressed shock at not being mentioned in Sanju even once.
According to Catch News, Rhea after watching the film was shocked to see that there is no mention of her in the film. Apart from his drug abuse episode, Sanju primarily is based on the troubles that the actor faced during the TADA case. Despite the fact that Rhea comprised a crucial part of his life during the TADA case, she has been completely ignored by the makers of the film.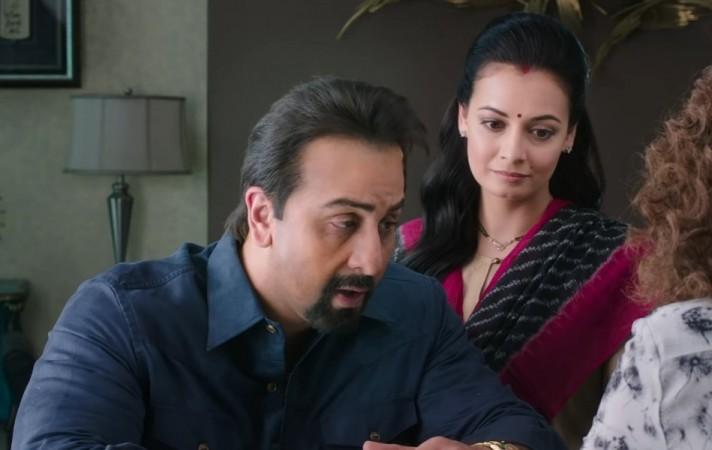 Meanwhile, Ranbir Kapoor starrer Sanju has turned out to be one of the biggest Bollywood opening weekend grossers. The film has been dominating the box office with huge numbers from its first day of release. The biopic is expected to cross Rs 300 crore mark soon.