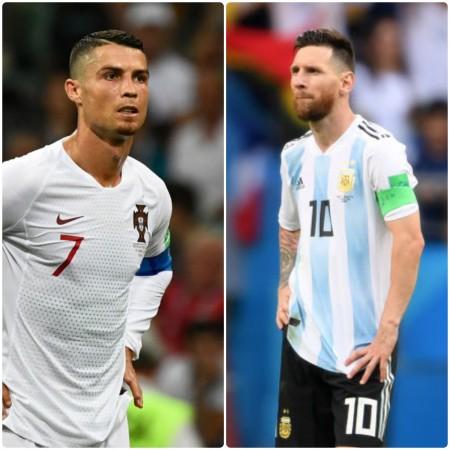 Right after Cristiano Ronaldo set the World Cup 2018 stage on fire with a hat-trick in Portugal's opening match against Spain last month, comparisons were made between the Real Madrid superstar and his nemesis, Lionel Messi.
And when the Barcelona legend missed a penalty the following day in Argentina's opener, he was put under the pump as the "GOAT" debate intensified.
Such was the pressure on the two men, considered the greatest footballers in the modern era. Both Messi and Ronaldo had headed to Russia with huge burdens of expectations as it was perceived that the legends might not be playing another World Cup for their respective countries.
Both Portugal and Argentina scraped through to the knockout stages and when a possible quarter-final meeting was on cards, the hype around the World Cup hit the roof.
However, on Saturday, June 30, both Messi and Ronaldo's World Cup campaigns in Russia came to an end.
With hours of Argentina's defeat to France in a seven-goal thriller in Kazan, Portugal were outclassed by a well-oiled Uruguayan side in Sochi.
Despite two better teams, in France and Uruguay, progressing to the quarter-finals, the exits of Messi and Ronaldo, the global superstars of football, would have been hard to digest for quite a few football fans. Suddenly there was no debate about their "GOAT" status but only empathy for the legends.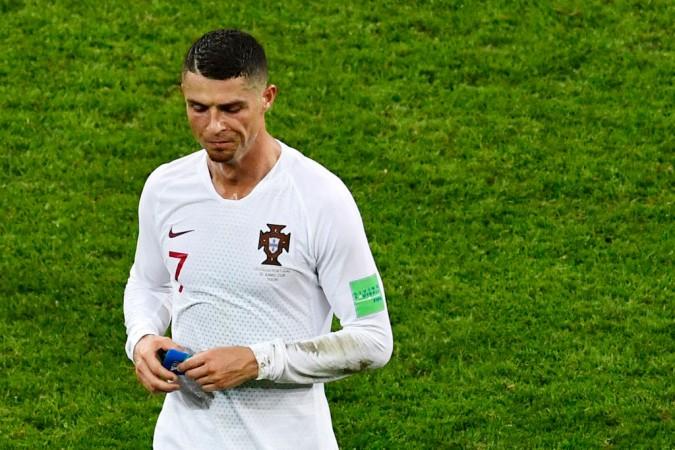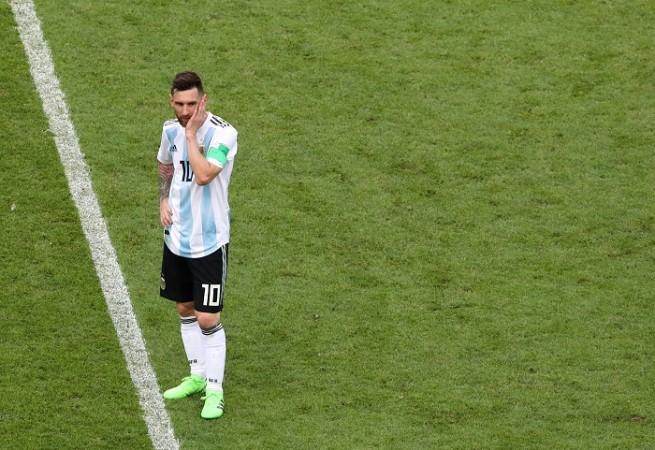 Is it the end of an era?
In what is certainly an anti-climax to their World Cup careers, both Ronaldo and Messi will be leaving Russia without being able to score in the knockout stages of the quadrennial tournament's history.
Doubts remain over both their international futures. Messi, 31, had already announced retirement from international duty once in 2016 only to reverse his decision soon after. On the other hand, Ronaldo, 33, is not growing younger and the 2022 World Cup in Qatar seems to be far away now.
IBTimes, India has compiled a list of reactions to Messi and Ronaldo's early exits from World Cup 2018, Check them out below.
0 - Neither Cristiano Ronaldo or Lionel Messi have scored a goal in a World Cup knockout match:

Ronaldo: 0 goals in 6 games from 25 shots (514 mins)
Messi: 0 goals in 8 games from 23 shots (756 mins)

Kryptonite.#WorldCup #URUPOR #FRAARG #POR #ARG pic.twitter.com/lgydl2UDb8

— OptaJoe (@OptaJoe) June 30, 2018
Both Ronaldo and Messi go home. Both remain without a goal in the knockout stages of any World Cup. Remarkable for 2 of the games all time greats.

— Gary Lineker (@GaryLineker) June 30, 2018
The 2 Greats have departed the #worldcup at the same stage on the same day... Ronaldo will be remembered at this World Cup for his hattrick against one of the favourites Spain.. Messi for his one moment of brilliance against Nigeria! Just proves football is a TEAM game!

— Rio Ferdinand (@rioferdy5) June 30, 2018
Great news that Ronaldo and Messi are out. Less competition for John Stones on his way to the Golden Boot.

— Azeem Banatwalla (@TheBanat) June 30, 2018
Two great players depart the #WorldCup, whereas two good teams progress.

That, ultimately, is what the sport is about.

— Vinayakk (@vinayakkm) June 30, 2018
When Messi and Ronaldo see each other at the airport pic.twitter.com/v6lW9dT1ei

— Julio Angel Munoz (@mjulio777pr) June 30, 2018
Messi: Breakfast at the airport tomorrow?

Ronaldo: Lets! pic.twitter.com/ODZggOY5si

— Ofentse Mwase ????? (@unclescrooch) June 30, 2018
Messi and Ronaldo at the airport waiting for their flights back home. pic.twitter.com/uFP7cVqT9M

— Football Trolls #WorldCup (@FootballlTrolls) June 30, 2018
2 goats gone but there's a new kid on the block ? #Ronaldo #Messi #Mbappe pic.twitter.com/NOLXLWpYgb

— Dan Walker (@mrdanwalker) June 30, 2018
It's funny how all the Messi and Ronaldo fans are now together in arms.

"7 games don't define a legacy! You don't need a World Cup to be considered the best!"

Nice to see everyone's finally getting along. Just took them getting eliminated for everyone to come to their senses.

— EiF (@EiFSoccer) June 30, 2018
With Messi & Ronaldo exiting the #WorldCup, it is time for a new ? to emerge. Cometh the hour, cometh the man. pic.twitter.com/Tb1y3PnJ56

— Statman Dave (@StatmanDave) June 30, 2018
For some Pakistani football fans, the World Cup is over tonight cos "the only two footballers" they know have been knocked out. #Messi #Ronaldo

— Mazher Arshad (@MazherArshad) June 30, 2018
Out of the #WorldCup on the same day. Truly sad, never really worked for either of them at a #WorldCup. But there can be no doubt that they are the 2 greatest players to ever grace a football pitch. We can all be honoured to say in years to come "I lived the Ronaldo, Messi years" pic.twitter.com/GR2xIuvoe1

— Rhys Carter (@RhysCarter1994) June 30, 2018
Messi and Ronaldo playing cards in the plane right now

— ♚ (@Fvnxy) June 30, 2018
Thanks to star players of Paris-Saint Germain, Ronaldo and Messi have indeed met each other during the World Cup. At the airport after being eliminated during day one of the knockout stages.

— Tommy (@VivaLaCristiano) June 30, 2018