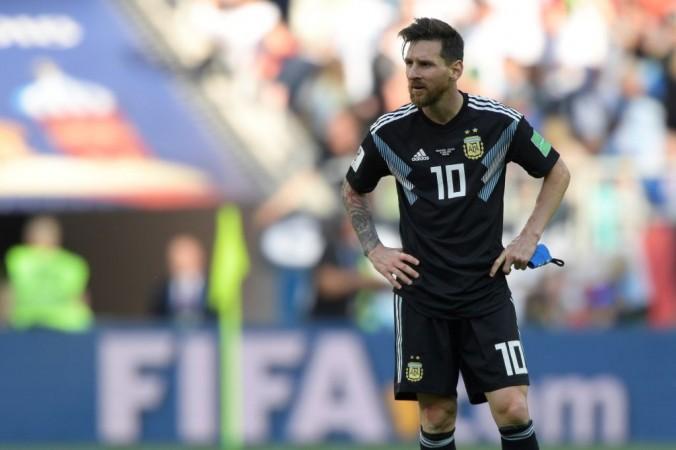 After Cristiano Ronaldo set the World Cup stage on fire with a hat-trick as early as in Portugal's tournament opener against Spain on Friday, June 15, all eyes were on his nemesis and Golden Boot contender Lionel Messi.
Ronaldo was on top form scoring all the goals as Fernando Santos' men held the La Roja in a six-goal thriller at the Fisht Stadium in Sochi.
The Real Madrid forward, who was heading into the tournament on the back of a third straight Champions League win, converted three of his four attempts to goal, including the late equaliser — a near-perfect free-kick that sent football fans into a tizzy.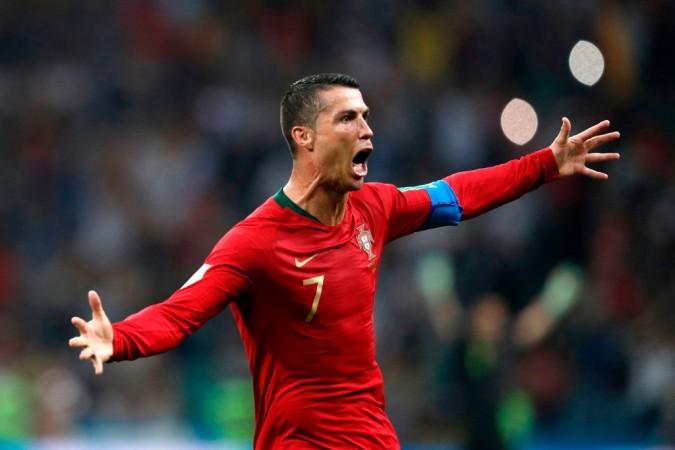 Messi, who was already shouldering the burden of an entire nation, would have thus gone into Argentina's Group D opener against World Cup debutants Iceland under more pressure. '
In Moscow, despite being rallied on by a strong-Argentine crowd, the Barcelona superstar came up with an ordinary effort, which was in stark contrast to Ronaldo's dream night in Sochi.
He missed a penalty that could have won Argentina the match. A weak attempt in the 64th minute was saved by a superb Hannes Por Halldorsson - the Iceland custodian - who dived to his right to deny the legend.
An organised and stubborn Iceland defense crowded out the five-time Ballon d'Or winner, who failed to get onto the scoresheet even after having 11 attempts. Messi though was surprisingly poor from the set-pieces as kept finding the Iceland wall.
Twitter users, (presumably the pro-Ronaldo ones), were quick to give out the verdict of Ronaldo vs Messi, Round 1 of Fifa World Cup. A few others were obviously frustrated by the binary comparison after just one bad performance from the Argentina captain.
Notably, Iceland had nullified a Ronaldo threat when they held Portugal to a 1-1 draw en route to an inspiring quarter-final appearance at Euro 2016.
At the end of Round 1, Ronaldo 1, Messi 0 #WorldCup

— Julio Ricardo Varela (@julito77) June 16, 2018
Ronaldo 3 : Messi -1#WM2018

— Daniel Boschmann (@boschmann) June 16, 2018
Ronaldo against Spain – ✔️✔️✔️
Messi against Iceland – ❌

Ronaldo penalty – ✔️
Messi penalty – ❌

Ronaldo freekick – ✔️
Messi freekick – ❌❌#WorldCup pic.twitter.com/QFqdbBVsUP

— Russia Blue Mersey (@RBMersey) June 16, 2018
Cristiano Ronaldo in big games > Messi in big games

— André Noruega (@AndreOstgaard) June 16, 2018
I think the key criticism one can have of Messi today is that he isn't Ronaldo.

— Azeem Banatwalla (@TheBanat) June 16, 2018
Damn it Messi......

should've let Ronaldo take it.....

— Castro1021 (@Castro1021) June 16, 2018
You can only make one first impression.... #Ronaldo #Messi #WorldCup

— Maximiliano Bretos (@mbretosESPN) June 16, 2018
Messi couldn't even score a penalty shot against a 34 year old film director in net for Iceland. Ronaldo is the ?

— Piques (@piques15) June 16, 2018
I'm no expert but: Ronaldo scored three goals against maybe the best team in the world, Messi got played to a stalemate by a nation smaller than Staten Island. #WorldCup18

— Mike Greenberg (@Espngreeny) June 16, 2018
In 2016, Iceland tied against Portugal, 1-1. Ronaldo took 10 shots, no goals. Today, Iceland tied Argentina, 1-1. Messi took 11 shots, no goals

Ronaldo and Messi vs. Iceland: 21 shots conceded, no goals.

— Mootaz Chehade (@MHChehade) June 16, 2018
'Tiresome binary comparisons'
One missed penalty doesn't maketh #Messi. #punditry

— N.S. Madhavan (@NSMlive) June 16, 2018
Let's keep the whole Messi Ronaldo thing in perspective. Iceland are not Spain.

— Matt Smith (@msmith850) June 16, 2018
Gutted I missed the Messi v Ronaldo match!?

Can't believe Ronaldo can score, and save penalties...

— Ben Webb (@BenWebbLFC) June 16, 2018
Tiresome as the binary Messi-Ronaldo discussion is, Messi can actually take inspiration from his great rival. Ronaldo started his Euro 2016 frustrated by Iceland, and then roundly mocked - for his comments, rather than a missed penalty. Ended very differently.

— Miguel Delaney (@MiguelDelaney) June 16, 2018
Ronaldo had a fantastic game last night, Messi did not do well today. Just as how Ronaldo had a disgraceful 2014 World Cup and Messi won silver and best player. If that one game makes Ronaldo the greatest for you. Goodluck but also allow and respect those who don't think so. End!

— Oma Akatugba (@omaakatugba) June 16, 2018
Id not get into a Messi v Ronaldo debate to say who is G.O.A.T.... they both are beyond it. Last night was a cracker of a game and I was hoping the Messi worked his magic today. We still have more games to go, most countries have amazing squads. #WorldCup

— Aaditya Thackeray (@AUThackeray) June 16, 2018