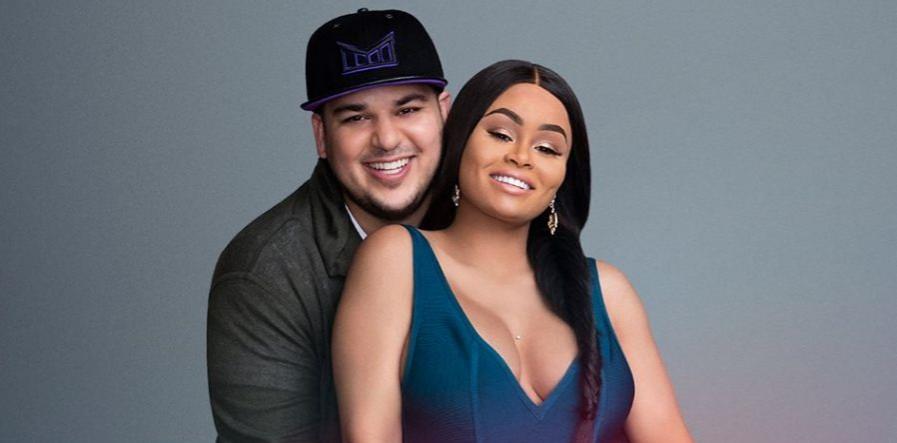 The year 2016 is definitely not going well for the entire Kardashian clan. On Saturday, Rob Kardashian took to Instagram to confirm that his girlfriend Blac Chyna took Baby Dream and left him.
Rob Kardashian shared shots of his empty home claiming that Chyna removed everything from their 1-month-old daughter Dream's room, as well as from the bedroom decorated for her son King Cairo, whom she had with Tyga. The news of Chyna ditching Kardashian was leaked on her Instagram account after it was hacked.
On Saturday, Chyna's Instagram account was hacked, with the anonymous hacker claiming she had left Kardashian and they were going to expose how the reality star was allegedly cheating on him with other men. The hacker then began to share personal messages and text conversations allegedly between Chyna and her lawyer, Jaden Smith and rapper Young Thug. Later on the day, Chyna confirmed that the conversations were true. Even she pointed her finger towards 'Kardashian' for her account hack.
After the incident, broken-hearted Rob Kardashian shared a couple of Instagram posts saying, "Chyna was my Family and thought we were getting married. I treated her as a Queen. My baby girl is 1 month old and Chyna took her and left this beautiful home that I just bought for us. Right before Christmas."
He also added, "I Loved every inch of that woman and loved everything that came with her. I truly loved [Chyna]. I gave everything I owned for her. Didn't know I was just part of her plan. I really believed she was in love with me the way that I was with her and I am so hurt and never felt this before."
"It's different when you have a kid with someone. And after reading Chyna's messages to her best friend she was going to drop me after a year. She didn't even make it to that. I am so broken. This is a woman I fought my entire family for. I was in love with this woman to the fullest and I was none of that to her."
Afterwards, Chyna has also responded to his post through Instagram (later the account has been deleted ever since). She said that she is 'Done' with it. She wrote, "This entire year I have done nothing but help Rob! It's so SAD & PATHETIC how low he'd stoop to cover up HIS PERSONAL ISSUES! I have done nothing but help & loved him from the beginning! It's Chy here I got my own!!! I was doing swell before I got with him! I got him out of khloe's house, helped him lose all that f—ing weight for him to do nothing & gain it all back! Rob asked for all of this! Rob begged me to have Dream! He stressed me out my ENTIRE PREGNANCY!!! Accusing me of cheating, going crazy on me with massive text blast daily! being an absolute lunatic & then cover it up with gifts!"
I PUT MY PRIDE ASIDE & I GAVE UP MY HOUSE TO MOVE INTO KYLIE'S HOUSE WITH HIM TO BE WITH A MAN!! We weren't together in that house 2 whole weeks before he starting calling me all types of bitches & hoes! AND I NEVER NOT ONCE CHEATED ON ROB! EVER! I gave him the passcode to my phone I have nothing to hide.He refuses to do anything! Eat healthy, work out, work, anything positive, he does nothing! Those Messages OLD AF! He only did this because when he went through my phone he couldn't find anything to be mad about! He's on snapchat acting hurt but he's yet to come see Dream yet! He knows where we are! Honestly it's only so much a person can take. Everyone has tried to help Rob. I've gone beyond to help & so has his family!" she continued.
Apparently, the pair's relationship had been going through thick and thin over a long period of time.