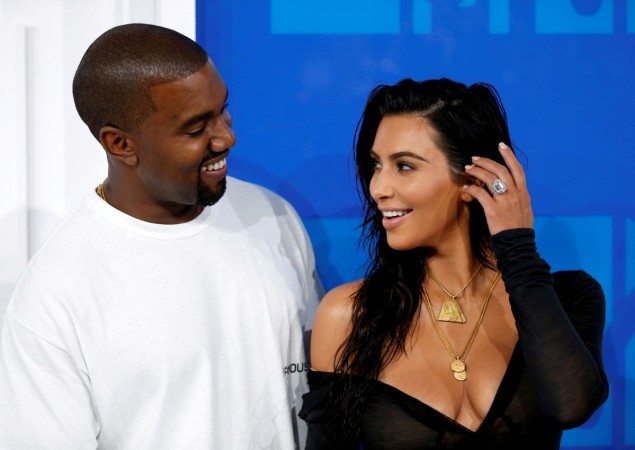 Kanye West was handcuffed and taken to the hospital on Monday after he apparently had a psychotic breakdown. The breakdown comes after a series of rants he has been having over the last two weeks. Amid reports that the rap star is spiraling downwards and is out of control, West cancelled the rest of his Saint Pablo tour in the US. And his wife Kim Kardashian was nowhere near the scene during this time. In fact, she left without him on their private jet from Los Angeles when he cancelled his tours earlier this week.
There have been stories about problems in his marriage to Kim doing the rounds for a while now. While both Kim and Kanye love their work, their individual need to be in the spotlight is one of the sources of their rift. After her traumatic robbery attack in Paris, Kim was clearly shaken up and wanted to be home with Kanye. He, however, had his tour planned and was soon jetsetting off to various places. Kim was left on her own for the most part dealing with her trauma. And the two have apparently argued about this as well.
The rap star's temperament and his narcissism are also hard to deal with. West's hot temper and his recent spate of rants have not left him in good light. Kim has been dealing with these issues since they got married but this latest breakdown means that she has to not only look after her kids and herself but also make sure Kanye is back on track. This puts a huge burden on her emotionally and mentally. So is she up for it in her present state?
Meanwhile, Kim's mother Kris Jenner was reportedly not happy with the way her son-in-law was behaving. His tantrums seem to be throwing a constant spanner in their lives and she believes that it's getting a little too much. Kris Jenner was - with her daughters including Kim - in New York for the Angel Ball to honor her husband but Kim was forced to return to LA because of Kanye's hospitalization. She told reporters that her daughter, Kim, was taking things 'one step at a time' post the robbery. This seemed to be a hint she was dropping about the Kim-Kanye marriage.
Right now, Kim is by Kanye's side but whether the two will now work out the issues in their marriage is the big question. In the last few months, both of them have been seen on their own and they seem to be on completely different paths. Kim has always had the support of her mother and sisters to fall back on and this time too, they are around to help her. With West's hospitalization, this could be the last straw for her.