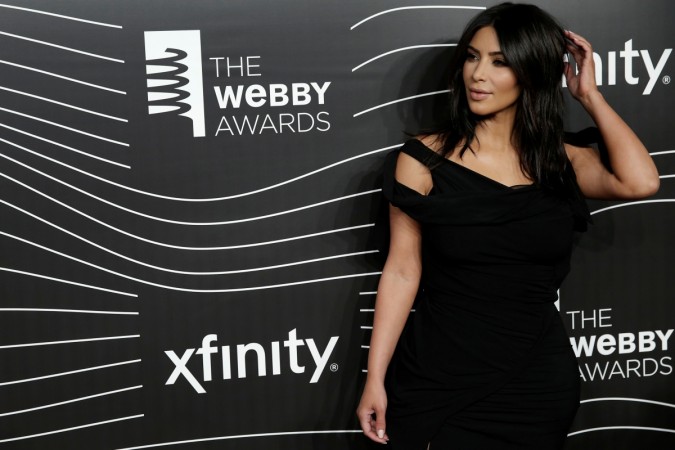 Masked gunmen held Keeping Up with the Kardashians star Kim Kardashian West at gunpoint in Paris on Monday and robbed jewellery worth several million dollars. The five masked men dressed up as police entered Kim's room and held her at gunpoint forcing husband Kanye West to stop the concert abruptly.
The reality TV star was attacked at 3 am Paris time on Monday, Reuters reported. A police source said that she was held at gunpoint at a luxury residence, and not a hotel as earlier reported. Kim's spokesperson had earlier said that two masked men attacked the reality TV star, but the latest report suggests that five men attacked her.
"Kim Kardashian West was held up at gunpoint inside her Paris hotel room this evening, by two armed masked men dressed as police officers. She is badly shaken but physically unharmed," her spokesperson Ina Treciokas told CNN.
Soon after the incident, Kanye stopped his concert, which was held in New York, mid-way. Witnesses said Kanye dropped his microphone during the sold-out concert and ran off the stage citing a "family emergency." Kanye's cited "family emergency" and stopped the concert, but before leaving he said "sorry" to his fans.
"Dude just ran on stage and grabbed Kanye and he said, 'Sorry guys, family emergency I have to leave the show' and just ran off the stage," a Twitter user Joe Berg said, according to CNN. "It was wild, too, because Kanye ignored the dude at first like on some 'I can't leave' and dude wouldn't leave without Kanye leaving with him."
Kim, along with her mother Kris Jenner and sisters Kourtney Kardashian and Kendall Jenner, is in Paris to attend Paris Fashion Week. The whereabouts of Kim and Kanye's three-year-old daughter North and nine-month-old son Saint are still unclear.