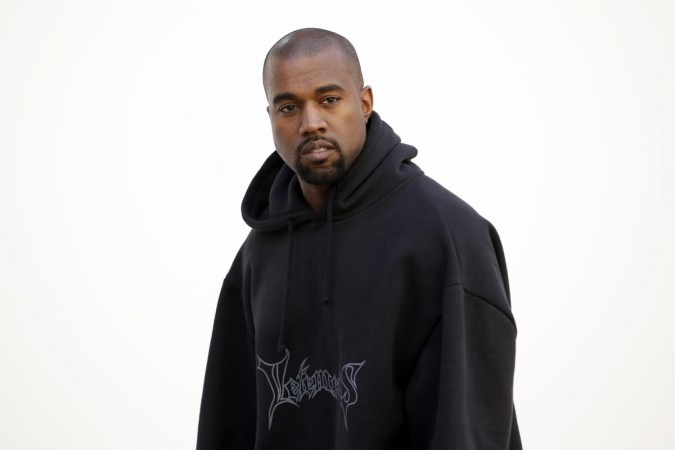 Kanye West was admitted to hospital on Monday, November 21, due to sleep deprivation and exhaustion. He is currently undergoing psychiatric evaluation at UCLA Medical Center in Los Angeles, according to New York Daily news.
A person familiar with the incident told NBC News that a medical welfare call was made to the Los Angeles police department at 1.20 pm local time. The decision to hospitalise the rapper was taken for his health and safety.
The Fade singer was suffering from sleep deprivation and exhaustion for the past couple of days, US Weekly quoted a source as saying. "He went to the hospital today on his own will and under the consultation of his physician," the source added.
West, who happens to be the husband of Keeping Up With The Kardashians star Kim, hit the headlines recently when he repeatedly showed odd behaviour. From abruptly cancelling his Saint Pablo concert tour to making provocative statements against fellow musicians Jay Z and Beyonce, West attracted the attention of the media and his fans.
While his representatives were tight-lipped about the reason behind the cancellation of his scheduled programmes, a source close to him told US Weekly that he is just exhausted due to the busy schedules.
"He's been working around the clock on fashion design, both his own line and the Adidas line. He's a notorious workaholic ... so balancing both that work — which is extremely important to him — and the rigors of the tour every night, it really wore him out. All the time spent away from his family has been a stress on him, as well. They are the most important to him," the source said, according to the weekly entertainment magazine.