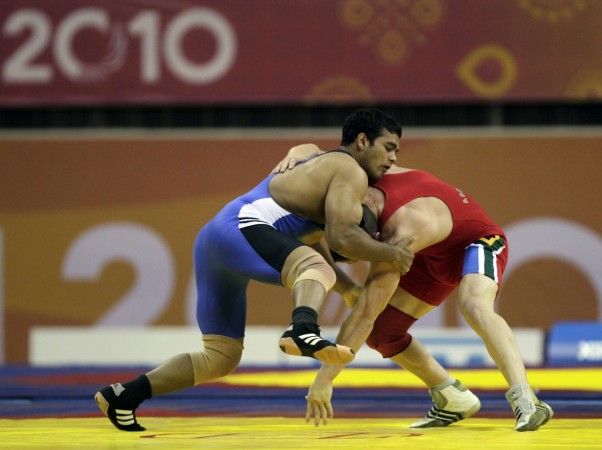 The doping scandal does not cease to end as Narsingh Yadav's chances of representing India in the Rio Olympics have taken another major hit. The grappler has, reportedly, failed his second test done on both his 'A' and 'B' samples, conducted on July 5.
He was once again found guilty of the same banned substance -- metadienone -- which was found in his earlier test as well. The wrestler had qualified for the Rio Olympics after winning the bronze in the world championships last year.
Navin Agarwal, the National Anti-Doping Director General, confirmed the news about his second failed test. "Yes, he (Narsingh) tested positive for a banned steroid. His B sample was also found to be positive. Narsingh was personally present when his B sample was opened," Agarwal told PTI.
The grappler has been in the headlines since Sunday when the news about Yadav failing the dope test broke out. Narsingh has been strongly denying about taking any kind of drugs. The Wrestling Federation Of India, even though provisionally suspended the wrestler, supported Narsingh, claiming it to be foul play.
There were reports suggesting that someone might have even spiked his food in his training centre in Sonepat. However, his food supplements too reportedly have been found to be clean.
With Narsingh's participation looking unlikely, Parveen Rana, who has been chosen as the wrestler's replacement, could head over to Rio and compete in the 74 kg freestyle event.