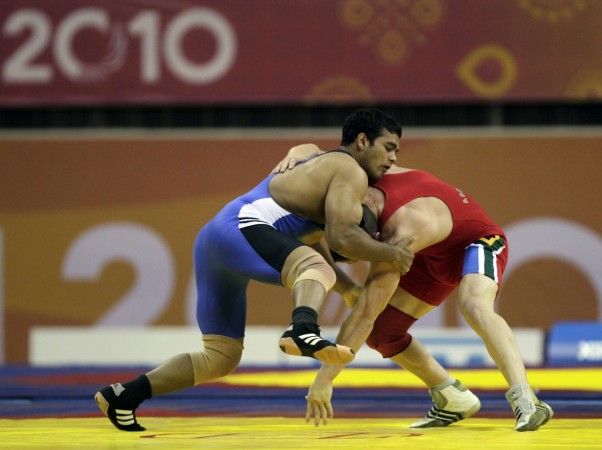 Indian wrestler Narsingh Yadav has a reputation of being a clean athlete, and vehemently denied taking any drugs, even after failing a dope test. The wrestler insisted someone had tampered with his food supplements, while pleading his innocence.
As a result of which the Wrestling Federation of India, who has supported Narsingh's claims, provisionally suspended the athlete. They body has also cried foul play.
Now it has come out that a young Indian wrestler might be involved in the controversy.
The athlete, who has represented India in junior competition, and is a brother of an international wrestler was witnessed roaming around Narsingh's room at the SAI Sonepat Centre, when the latter was with the national team in Bulgaria, reported the Times of India. He even asked for Narsingh's room keys at the hostel.
However, what went on, if anything at all, is not clear as the SAI centre does not have video evidence to backup the claims, despite CCTV cameras installed in the campus. The CCTV footage is not stored beyond 10 days at the centre.
Narsingh, who was one of the bright hopes for a medal in the Olympics, feels that such a case would not have come about if he had trained in Mumbai. The grappler has also filed a police complaint, suspecting some people to have spiked his drinks and/or supplements.
"Had I stayed in Mumbai for training instead of Sonipat, I would not have landed in the dope trouble," Narsingh said.
The fate of Narsingh's participation hangs in the balance as the National Anti-Doping Agency (NADA) disciplinary panel hearing on Wednesday will decide if the wrestler can head to Rio or not.
If Narsingh will not travel to Rio, the WFI have already lined up a replacement, and Praveen Rana will represent India in the 74-kg freestyle event.