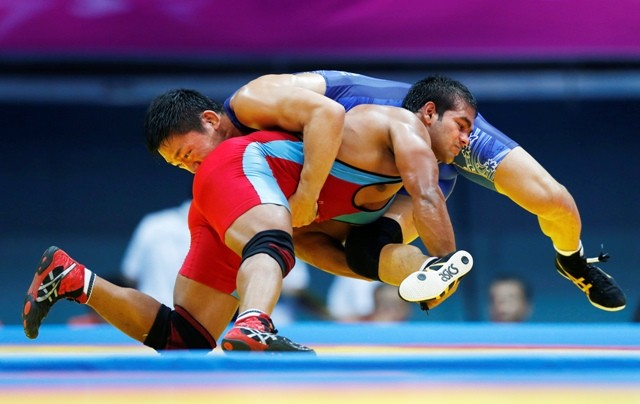 Sushil Kumar still did not get the nod from the Wrestling Federation of India (WFI), with wrestlin's governing body choosing to opt for Praveen Rana as the man who will replace Narsingh Yadav in the 74kg at the Rio Olympics 2016.
United World Wrestling confirmed that the WFI and Indian Olympic Association had given the name of Rana as the replacement for Narsingh, who has been provisionally suspended after he tested positive for a banned substance.
"The Indian Olympic Association informed United World Wrestling of their desire to enter Praveen Rana as their nation's replacement at 74kg in men's freestyle," UWW said in a statement on their official website.
Narsingh has claimed that someone someone spiked his food with a banned substance, which led to the positive dope test. Narsingh even demanded a CBI probe on the issue as he saw his Olympic dreams fade.
Another report claimed that an intruder has been found in Narsingh's room at the SAI center in Sonipat on June 5. Narsingh is likely to lodge an FIR on Wednesday in Sonipat as well.
Later in the day, Narsingh is supposed to appear in front of the National Anti-Doping Agency (NADA) for a hearing. If he is cleared of the doping charges, then Narsingh will be travel to the Rio Olympics or else Rana travel in his stead.
Rana won a gold medal in the 74kg category at the Dave Schultz Memorial wrestling tournament in USA in 2014. But that still does not match up to the level of glory that Sushil has brought to India, in the past Olympic Games.
If Narsingh is denied a place in the Rio Olympics and Rana is confirmed as his replacement, it will be interesting to see if Sushil Kumar moves the court again to prove that he is the better option, keeping in mind his past achievements.