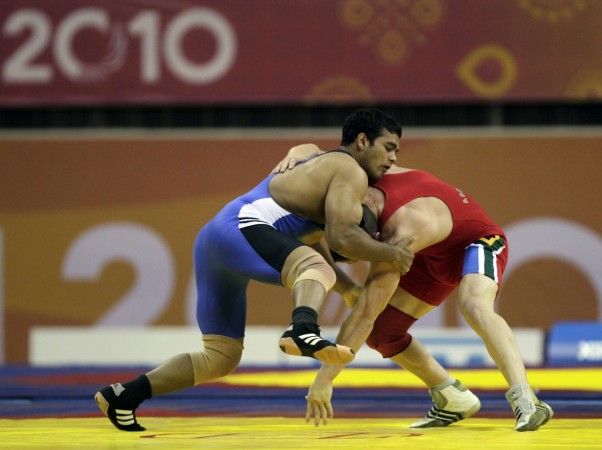 One of the major contenders for India in the Rio Olympics, wrestler, Narsingh Yadav is said to have failed a dope test, which was conducted by the National Anti-Doping Agency (NADA) at Sports Authority of India's (SAI) regional centre in Sonepat. Two samples are said to have been reported positive.
NADA sent its report to the Wrestling Federation of India (WFI), which did not allow the 74 kg wrestler to travel to Georgia for a training session and competitions programme along with other Rio-bound wrestlers. Narsingh's team mates are set to travel to Rio directly.
As per a report in the Tribune, the WFI took the doping issue to the sports ministry, who wants NADA to look into the matter, as one is assuming foul play as well.
This is the last thing the sport would have wanted after the WFI had chosen Narsingh over two-time Olympic medallist, Sushil Kumar for the flight to Rio. Sushil was not pelased with him being overlooked for the Olympics. Narsingh had earned India the Olympic berth for Rio after winning bronze in the 2015 World Championships in Las Vegas.
If the tests are found to be true, Narsingh's Rio Olympics dreams will be over.