Apple is a household name in the technology space. From making the world's most popular iPhone to MacBook and more, Apple has achieved unparalleled success by turning everything it touches into gold. Owning a precious iPhone has become a status symbol – now more than ever. But at what cost?
While everyone goes ooh! and aah! with every new product launch, each year brings several changes to the iPhone. The once-dear compact iPhone got bigger and now there is no more of the initial 4-inch iPhone.
But that's not the only thing Apple changed in the past couple of years, setting up a trend that was blindly followed by OEMs regardless of what consumers think. And on top of it, people embraced the change thinking it's the only way, which made smartphone makers continue the trend.
Let's look back at some of the biggest changes the $1-trillion tech giant Apple introduced (or forced) into the system that turned into a trend:
Going 'bigger than bigger'
Remember that slogan Apple used back in 2014 when it launched the iPhone 6 and iPhone 6 Plus – the biggest iPhone versions it had released. Well, they called them "bigger than bigger" and most reviewers credited the change as "bigger is better."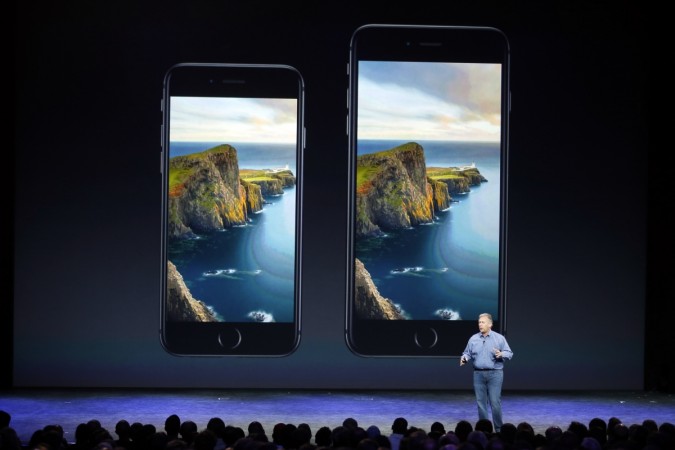 Well, Apple wasn't entirely the driving force in making phone screens bigger, but it marked a historic moment as the company had always favoured the 4-inch iPhone even when rivals had moved past them. We have come so far from those small screens that it feels odd using a phone with a smaller than 5-inch display.
But weren't those good old days to cherish?
Goodbye, Jack!
One of the most underrated smartphone features was the 3.5mm headphone jack and people learned of its value only when companies started removing it from the phone. Petitions and memes mocking those who removed the headphone jack did not help, and today we see most phones either offer a Type-C to 3.5mm connector or compatible headphones (wired or wireless) to fill the void. But can that void really be filled? Ask those who loved that white/black cable dangling out the pocket and going right around the neck into the ears.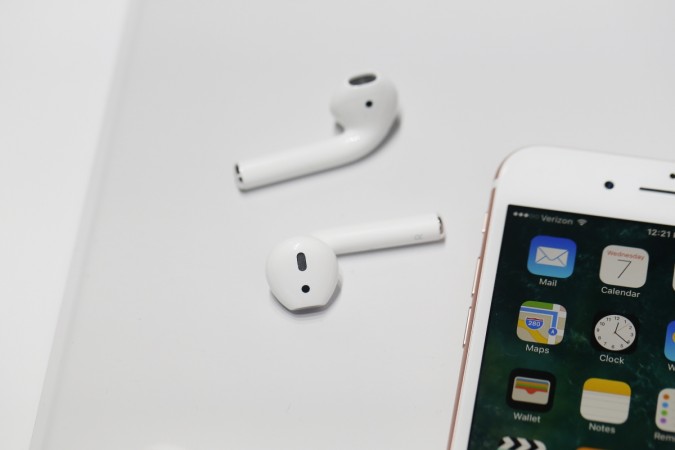 Who's to blame here? Every manufacturer who believed that phones are better off without a 3.5mm headphone jack, but for Apple insisting on putting ideas 'into the heads'. After going "bigger than bigger," Apple found itself at the receiving end from critics for removing headphone jack from the iPhone, forcing users to get a connector for the headphone jack or use compatible earphones.
Fun fact: Apple's top-selling product for two years at Best Buy has been, wait for it – the lightning to 3.5mm adaptor.
The trend got so popular that offering a 3.5mm headphone jack in a smartphone gets a special mention. One brand that used 3.5mm headphone jack as its marketing tool, OnePlus, also decided to ditch the headphone jack in its latest OnePlus 6T phones. It was the last surviving premium smartphone brand to offer the analog feature in its phones, and now that's gone.
Thank you, Apple. RIP, Jack!
Infectious notch
Just when people were getting over the removal of 3.5mm headphone jack, Apple made it cool to have a notch on a smartphone. Prior to the iPhone X, having a notch display was frowned upon, but Apple seems to have changed that and people/critics have categories for notches, like a beautiful notch or an ugly notch. Well, it's a notch, and for as long as it is there, a smartphone cannot be visually aesthetic.
Apple iPhone X has a large notch and now brands have been trimming it down to something called waterdrop notch, which only takes a certain area of the display. But it's no way better than the punch-hole camera solution.
Reports suggest that Apple isn't going to give up on that notch, which got infectiously popular, for this year's iPhones as well. So, be prepared for a year full of notch smartphones from various brands. Until Apple makes the change, the punch-hole cameras or truly-bezel-less displays are highly unlikely to get the mainstream spotlight. Solace is that there are some brands that offer the option to hide that notch with a basic setting, which is an indicator in itself that brands understand people hate the notch but continue to offer it.
2019's ugly surprise!
As we enter 2019, it is widely reported that Apple isn't going to let go of that notch or re-introduce 3.5mm headphone jack, but what if we told you there's more. The first good look at what might be the iPhone XI has shown that Apple might finally be offering three cameras at the back of the phone. But it comes at a cost!
Noted tipster OnLeaks shared iPhone XI render, which shows a square-shaped window that houses three cameras, a quad-LED flash and a microphone. Sounds great? Wait till you see the image.
It looks like Apple simply wants to catch on the trend of packing more and more cameras, even if it draws critics. Luckily, this is just a rumour and image is of a device that is still in Engineering Validation Test (EVT) and a lot could change between now and September.
All said, Apple must really step up its game as rivals are quickly catching up. Brands like OnePlus have shown great potential in the premium smartphone race and making it difficult for Apple to thrive in markets like India. Even if Apple got away with all the bold changes in the past, it needs to rework its strategies that put consumer's interest first – the good-old idea behind the brand since the days of Steve Jobs.
Get back in the saddle, Apple! And show the world how champions ride!