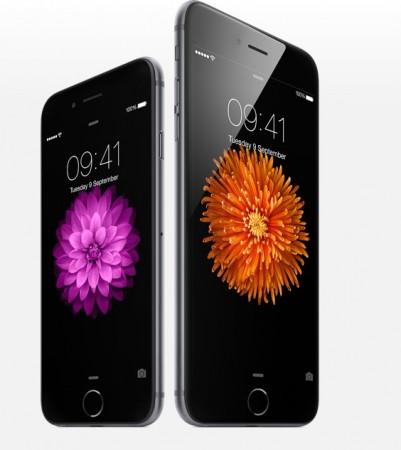 Apple, the world's most-valued tech giant, boasts of an unprecedented demand for its two new flagship smartphones launched this year. But the company stays mum about the sales breakdown.
Thanks to a new report from Consumer Intelligence Research Partners (CIRP), the demand for both smartphones in the US market is finally put in statistics. According to the data gathered by CIRP during the first 30 days of availability, iPhone 6 was found to take a larger share of sales than its bigger cousin.
According to analyst Steve Milunovich, who reviewed the data, iPhone 6 sales accounted for 68% of the total iPhone sales during the first month of availability, while iPhone 6 Plus sales ranged between 23 and 24%, Apple Insider reported.
The sales of the bigger 5.5-inch iPhone 6 Plus is on the rise in the Asian market, where the demand for big screen phones has long existed. But the data concludes that the buyers in the US are still in the process of adjusting to the phablet style.
Lack of interest isn't the only reason behind lacklustre sales of the iPhone 6 Plus as the company has been vocal about supply shortages marring the sales figures.
The total sales of the new iPhones accounts for 91% of the total iPhone sales during the first four weeks since the release of iPhone 6. A small percentage of iPhone sales was contributed by the continued interest of the consumers in previous generation iPhone 5S and 5C phones. Comparatively, iPhone 6 and 6 Plus popularity surpassed the demand for iPhone 5S and 5C last year, which stood at 84% after 30 days of launch.
The continued interest in previous generation iPhones could be largely drawn by the steep discounts offered on older iPhone models. With better exchange value in the US, consumers are upgrading their devices to newer ones.
Apple hasn't officially confirmed the sales figures for iPhone 6 and iPhone 6 Plus since it is against company's tradition unless a quarterly report is up. So market research reports are the closest to official reports until the Cupertino giant gives a detailed breakdown.