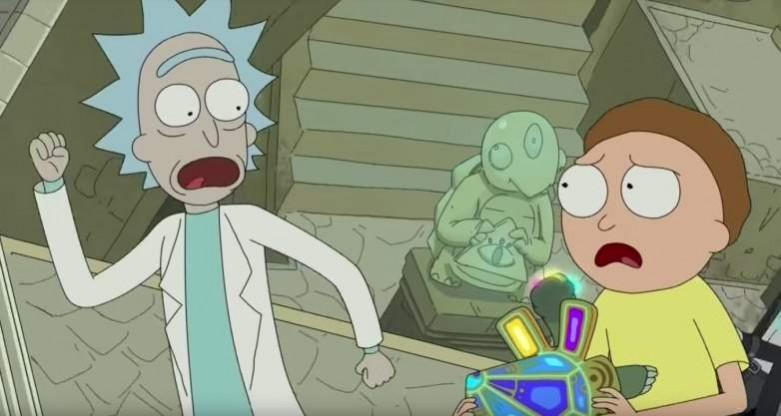 Rick and Morty fans, brace yourselves! While there is no official confirmation about the fourth season of the Adult Swim animated series, there is some good news for all the fans.
At 2018 Chicago Comic & Entertainment Expo (C2E2), IDW Publishing and Oni Press announced April 8 that there would be a crossover between Dungeons & Dragon and Rick and Morty.
Here's all you need to know about the miniseries:
The crossover miniseries will launch this August.
The Rick and Morty and Dungeons & Dragons crossover will be written by Patrick Rothfuss (The Kingkiller Chronicles) and Jim Zub (The Avengers, Wayward).
The writers will be joined by Eisner-nominated artist Troy Little.
The crossover will turn the Adult Swim anime into a high-fantasy adventure.
In the comic series, Morty turns to his grandfather Rick asking for help in understanding the popular role-playing game after it becomes all the rage at his school.
Jim Zub, who writes the Baldur's Gate series of Dungeons & Dragons comics, said: "The Dungeons & Dragons crew is letting Pat and I open a Pandora's Box of insane adventure material and iconic creatures from the granddaddy of all tabletop role-playing games.
"I wish I could say we'll take good care of it, but, the simple truth is, this is Rick and Morty we're talking about. No fantasy world or otherworldly plane of existence is safe."
Another writer, Patrick Rothfuss, said: "I love Rick and Morty with a powerful love, and I've played D&D since the 5th grade. So when they approached me about writing a story with both of them together? That's some serious you-got-chocolate-in-my-peanut butter $#!& right there. I'm in. I'm all the way in. I'm gettin' that chocolate all up in the peanut butter. Like, deep in. All the way in. It's going to be sticky and delicious."