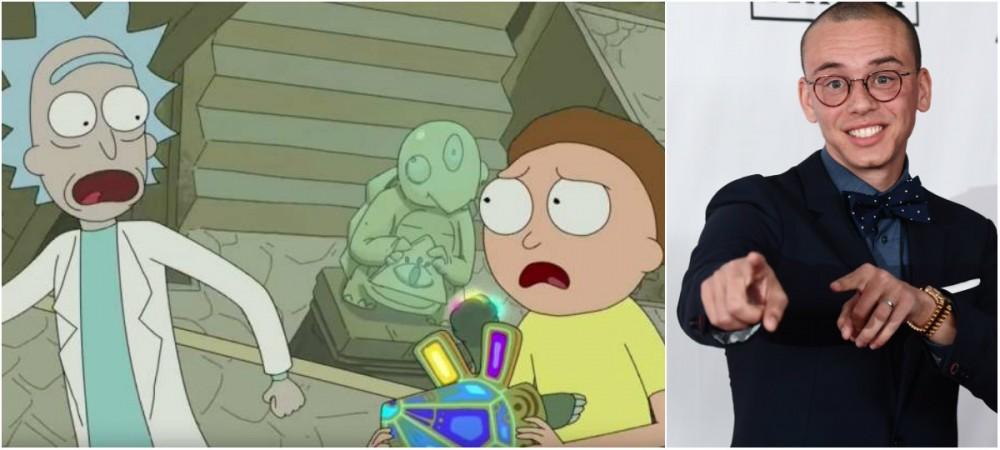 Rick and Morty fans, if you are dying to watch the Season 4 for the Adult Swim popular anime series, then this new clip will definitely bring some solace for one as it can be easily referred as Rick and Morty Season 3 Episode 11.
But what is it all about?
American rapper Logic took to Twitter to release his new mixtape via a Rick and Morty-endorsed advert. He is set to drop his Bobby Tarantino II mixtape Friday, March 9.
In the short clip, Morty asks Rick if they can "listen to album Logic" in the spaceship. In response, Morty says: " Of course I love Logic. Who doesn't like Logic? You gotta be a fucking idiot if you don't like Logic".
But rather than listening to album Logic, Morty then requests for some "mixtape Logic," as he is seen saying, "I'm not in the mood for a message about how I can be whatever I want or equality and everybody and all that shit...I want to hear some fucking titties, throwing stacks on some ass!"
Then the clip ends with featuring the release date of the mixtape alongside a hardcore rock song.
You can watch the clip below.
However, this is the second Bobby Tarantino mixtape as the first one was released in 2016. The Sucker for Pain crooner's latest album is Everybody that was released in May 2017.