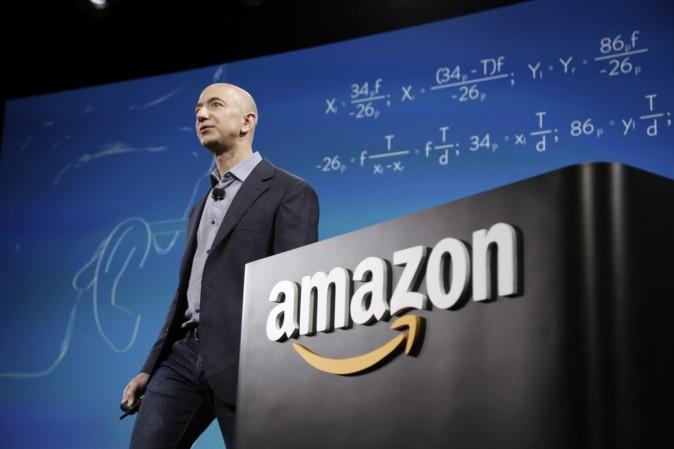 Amazon founder Jeff Bezos has ended up beating his own record of highest net worth in the world. The founder of the largest online retailer in the world has scaled yet another peak after his net worth hit a record $150 billion for the first time on Monday, July 16.
Riding the high, Bezos has now won the tag of the richest person in modern history, which was previously held by Bill Gates. It was way back in 1999 when the Microsoft founder's net worth briefly touched the $100 billion mark, (present day value $149 billion).
Adjusted for inflation, Bezos is now worth about $55 billion more than Gates, who is currently valued at around $95.5 billion as per the Bloomberg Billionaires Index.
Bezos hit the $150-billion milestone just as the online retailer kicked off its Amazon Prime Day sale, a global shopping event targetting subscribers of the company's online streaming platform, Prime Video.
The 54-year-old American entrepreneur is now worth more than Bill Gates and Google founder Larry Page combined.
Amazon's shares have been rising for eight straight days, before gaining 0.5% on Monday to close at a record $1,882.49. The stock has soared more than 55 percent this year, leading to a $50 billion increase in Bezos' net worth in the last seven months.
Most of Bezos' net worth is tied to his Amazon stock, of which he is the largest shareholder at 16 percent. However, the entrepreneur has also invested in the American newspaper Washington Post and is the founder of Blue Origin, a space exploration company.
World's richest five
Jeff Bezos, founder and CEO, Amazon ($150 billion)
Bill Gates, founder, Microsoft ($95.5 billion)
Warren Buffet, CEO, Berkshire Hathaway ($83 billion)
Mark Zuckerberg, founder and CEO, Facebook ($83 billion)
Amancio Ortega, founder, Inditex ($75 billion)