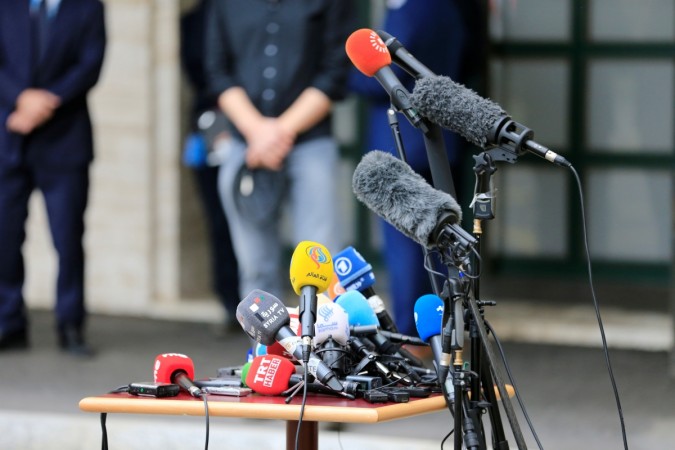 The I&B Ministry has advised the private satellite TV media to use the term 'Scheduled Caste' and not 'Dalit'.
This move by the Ministry of Information and Broadcasting came after the order on March 15 by the Centre advising all state governments and the central government to avoid the term "Dalit" and replace it with 'Schedule Caste' instead. The order came after a directive by the Madhya Pradesh High Court to avoid the term "Dalit' for official purposes.
The order, which came in a letter on August 7, has become very controversial among many politicians, saying that banning a certain word does not improve the status of the community.
Reports say that the News Broadcasters Association (NBA), which represents the TV news channels, has seen resistance by the members of the board as well as heads of TV news channels. A meeting of the board of members of the NBA will be held on September 20 to discuss the issue and decide on a legal recourse.
"Dalit is a term that has been used in media reports for long. All politicians, academicians and Dalit leaders themselves use it. It is a socially-acceptable term, not a derogatory one, so we don't understand why we should stop using it. And since it has been in usage for so long, how can we stop panelists or guests from using it,' an NBA official, who wished to remain unidentified, told Economic Times.
Editors from other news channels said that it would be difficult to remove the word 'Dalit' when they broadcast old footage. An I&B official added that the term 'Dalit' was never used by news organisations like Lok Sabha TV, Rajya Sabha TV, DD, AIR for years.
The advisory stated that, "media may refrain from using the nomenclature "Dalit" while referring to members belonging to the Scheduled Caste in compliance with the directions of the honourable Bombay high court, and the constitutional term 'Scheduled Caste' in English and its appropriate translation in other national languages should alone be used for all official transaction, matters, dealings, certificates etc for denoting the persons belonging to the Scheduled Castes notified in the Presidential Order under Article 341 of the Constitution of India".