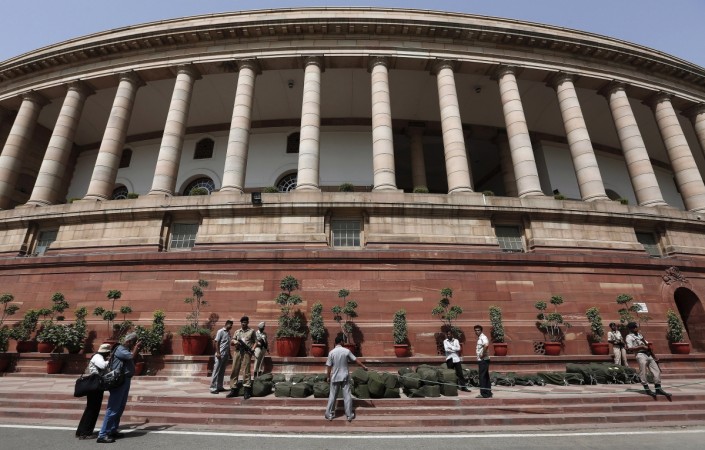 65 Lok Sabha members and 29 Rajya Sabha members are yet to declare their assets and liabilities, a reply to a query under the Right To Information Act revealed.
According to IANS, out of the MPs belonging to the lower house, 61 have not furnished their details since 2014. Four MPs had recently come to the house through by-elections have also not declared their assets, Lok Sabha secretariat said in a reply to activist Rachna Kalra, who had put a query under the RTI Act.
"As on August 14, 61 Members of 16th Lok Sabha have not yet furnished declarations of their 'Assets and Liabilities as per the Members of Lok Sabha (Declaration of Assets and Liabilities) Rules, 2004'.
"Further, four new member of Lok Sabha who had recently been elected to Lok Sabha in bye-elections are also to furnish the declarations of Assets and Liabilities. They have 90 days to furnish the same from the date of their taking oath/affirmation," the reply reads.
Among those who have not filed their details in the Lower House of the Parliament are nine members from Indian National Congress (INC) and seven from Telugu Desam Party (TDP). Four members each from All India Trinamool Congress (AITC), Biju Janata Dal (BJD), Bharatiya Janata Party (BJP), Samajwadi Party (SP), Telangana Rashtra Samithi (TRS) and Lok Jan Shakti Party (LJSP) are also yet to declare their assets.
The list also includes three members from Aam Aadmi Party (AAP) and two members each from Shiv Sena, Rashtriya Janata Dal (RJD), Shiromani Akali Dal (SAD), Janata Dal (United) and Jharkhand Mukti Morcha (JMM).
In the Upper House, under the Members of Rajya Sabha (Declaration of Assets and Liabilities) Rules, 2004, "current elected members are required to furnish the details of assets and liabilities, within 90 days from the date of taking oath or making affirmation in the Council of States".
As on August 9, "the requisite declaration of assets and liabilities is awaited from 29 members of Rajya Sabha", another RTI query revealed. Six members each from BJP and INC were among the members who are yet to declare the assets. Three members each from RJD, AITC and TRS are also on the list along with two members each from BJD and JD(U).
[With inputs from IANS]