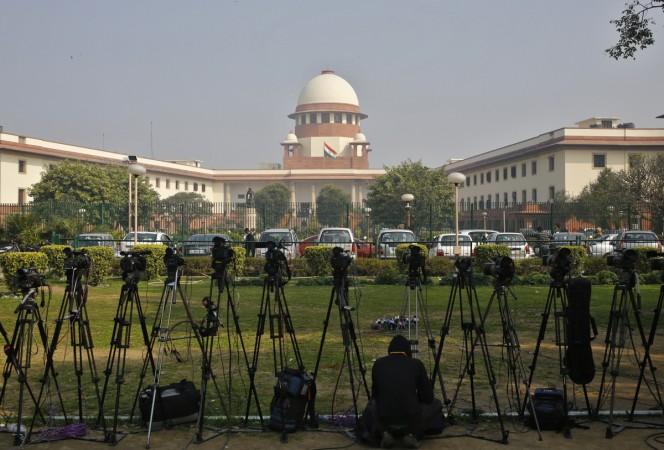 The Supreme Court on Tuesday said that NOTA or "none of the above" option cannot be used during the Rajya Sabha elections.
Replying to a plea submitted by a Congress leader, a bench of Chief Justice Dipak Misra, Justice AM Khanwilkar and Justice DY Chandrachud set aside the Election Commission's notification which allows NOTA in the ballot papers for Rajya Sabha polls.
Questioning the Election Commission's notification, the bench said that NOTA was an option for the individual voters to exercise in direct polls. "It is impermissible for the EC to have prescribed NOTA option in RS elections, it being an indirect means for proportional representation of States in RS," Times of India quoted the apex court as saying.
The bench was replying to a plea filed by Shailesh Manubhai Parmar, who was the Congress's chief whip in the Gujarat assembly during the last Rajya Sabha elections.
Parmar had challenged the Election Commission's notification which allowed the NOTA option in ballot papers.
Earlier, the apex court had maintained that the commission was legitimising the act of not voting by introducing NOTA. In his petition, Parmar had alleged that allowing the NOTA provision would lead to horse-trading and corruption during the Rajya Sabha polls.
Replying to the petition, the Election Commission had noted that NOTA option was first introduced in 2014 following an order from the Supreme Court but the Congress had not objected to it in subsequent polls as it had favoured the party back then.