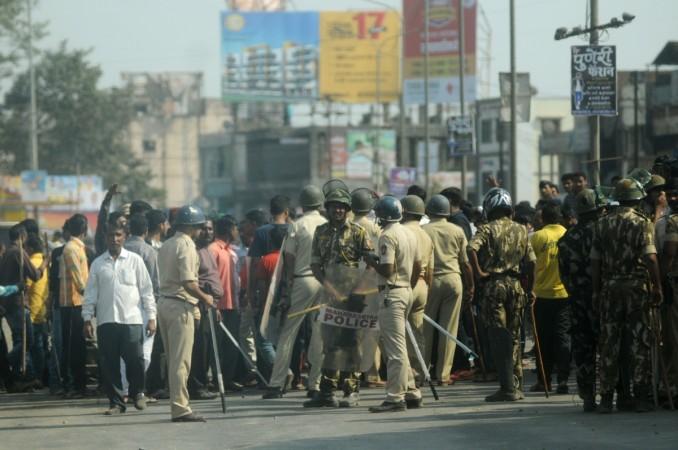 Almost three months after arresting five human rights activists on grounds that they were "urban Maoists", a team from Pune police raided the homes of several other activists in various parts of India on Tuesday, August 28. Nine rights activists were searched and five of them were arrested over allegations of Maoist links.
The raids and arrests were made in connection with the Bhima Koregaon violence in January in which Dalit activists had clashed with upper-caste Marathas. Those arrested included Maoist ideologue Varavara Rao, lawyer Sudha Bharadwaj, and activists Arun Fereira, Gautam Navlakha and Vernon Gonsalves.
The raids were carried out in Delhi, Faridabad, Goa, Mumbai, Ranchi and Hyderabad. All five were brought to Pune, accused of having Maoist links and booked under sections of the controversial Unlawful Activities (Prevention) Act or UAPA.
What happened in Bhima Koregaon?
Every year on January 1, lakhs of Dalits from across the country gather in Bhima Koregaon, a village 30 km north-east of Pune, to commemorate the historic victory of lower-caste Mahar soldiers in the British Army over the Brahmin Peshwa-led Maratha Empire in 1818.
To mark the 200th anniversary of the battle this year, a coalition of 260 non-profit organisations held an event called Elgar Parishad on 31 December 2017, at Pune's Shaniwar Wada. The Elgar Parishad featured speakers such as politicians Prakash Ambedkar and Jignesh Mevani and Dalit rights activist Radhika Vemula.
The next day, eyewitnesses claimed that some people waving saffron flags pelted stones at cars heading towards Bhima Koregaon along with lakhs of Dalit marchers. This escalated into violent clashes between Dalit and Maratha groups, killing one person in the violence.
Several Dalits claimed that the violence had been incited by Hindutva leaders who made provocative, anti-Dalit speeches a few days before the event.
Sources reported that police teams probing the violence case claimed in June that Maoists had hatched a plot to assassinate Prime Minister Narendra Modi in a "Rajiv Gandhi-type" attack. Two letters, purportedly exchanged by Maoist leaders, indicated plans to assassinate PM Modi, BJP chief Amit Shah and Home Minister Rajnath Singh, leading to police action against the activists.
According to a Times of India report, five eminent people including Romila Thapar, Devki Jain, Prabhat Patnaik, Satish Deshpande and Maya Daruwala moved the Supreme Court on Wednesday, August 29 questioning the arrests and sought an independent probe. The apex court agreed to hear the plea and investigate the charges slapped against the human rights activists.
Activism vs Fascism
Opinion makers across the country came forward in support of the activists and termed the arrests as "absolutely chilling" and "fascist". "The simultaneous state-wide arrests are a dangerous sign of a government that fears it is losing its mandate and is falling into panic. That lawyers, poets, writers, Dalit rights activists and intellectuals are being arrested on ludicrous charges... while those who make up lynch mobs and threaten and murder people in broad daylight roam free, tells us very clearly where India is headed," Booker Prize-winning writer Arundhati Roy told PTI.
JNU student leader Shehla Rashid spoke to NDTV and alleged that the raids were an attempt to "instil fear among those are vocal about issues". Fellow activist Umar Khalid said, "Ahead of 2019 elections, a sense of fictitious enemy is being conjured."
According to Amnesty International and Human Rights Watch, the criminalisation of social activism in India is not new and the recent arrests raise disturbing questions about the political motivation behind the act and the danger to freedom of expression.
The country's hate speech laws are so broad in scope that they infringe on peaceful speech and fail to meet international standards. Intended to protect minorities and the powerless, these laws are often used at the behest of powerful individuals or groups, who claim that they have been offended, to silence speech they do not like.
India is still divided over the meaning of tolerance and the imperative of legal protection of peaceful, even if disfavoured, expression. Freedom of expression should be treated as an enabler of other rights and not threaten to erode human rights protections in general.