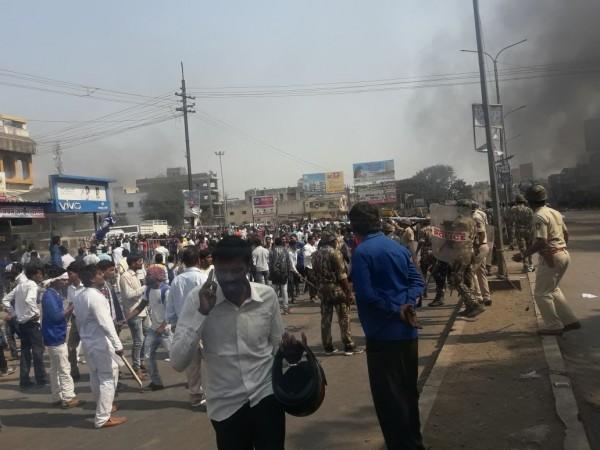 The Bhima-Koregaon violence rocked Maharashtra earlier this year, and in a major breakthrough, the police arrested five people for the provocative speech that reportedly led to the riots.
Early on Wednesday (June 6) morning, Dalit activist and Jawaharlal Nehru University alumnus Rona Wilson was picked up from Delhi and a Dalit writer and editor of Vidrohi magazine Sudhir Dhawale was arrested in Mumbai. The multi-city crackdown also saw activists Shoma Sen, Mahesh Raut, and lawyer Surendra Gadling being arrested from Nagpur.
The arrests have not gone down well with the Bhima Koregaon Shaurya Din Prerana Abhiyan, which consists of 250 Dalit groups and activist organisations. The Dalit groups are planning to stage a mass protest against the arrests.
The activists have been arrested and booked under the Unlawful Activities (Prevention) Act, a senior cop in Nagpur, who chose to remain anonymous told Mint. It has been reported that the arrested men had allegedly spread controversial pamphlets and delivered hate speeches during an event called Elgar Parishad, which led to the riots.
The event was held was held on December 31, 2017 to mark the 200th anniversary of the battle of Bhima-Koregaon.
One person was killed, over 50 vehicles were torched and public property was damaged in the violence between the Dalit groups and the Marathas, following which Bharipa Bahujan Mahajan Sangh leader Prakash Ambedkar and other parties called for a Maharashtra bandh on January 3.
After the riots, the Deccan Gymkhana police station in Pune had also registered an FIR against Gujarat MLA Jignesh Mewani and JNU student Umar Khalid for allegedly inciting the violence and encouraging people to take to streets and retaliate.
The latest crackdown saw the police making multiple arrests.
"We have been able to establish the money trail between these Naxal sympathisers and Naxals ahead of the Elgar Parishad in Pune on December 31, 2017," the senior official, who is associated with the state's anti-Naxal operations said.
"Offences were registered against some of these activists including Dhawale in January only for the violence that broke out in Bhima-Koregaon on January 1 that we believe their inflammatory speeches at the Elgar Parishad triggered. We have accumulated more evidence in the last few months and have a stronger case now," the official added.