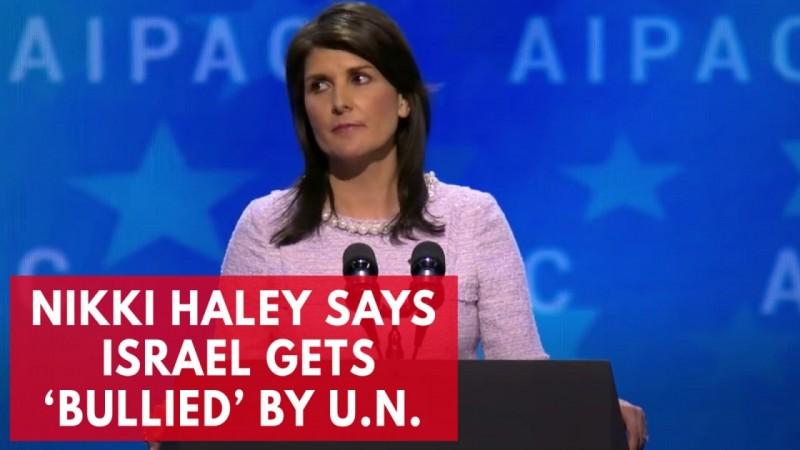 The United States is no more a part of the United Nations Human Rights Council following an announcement made by Ambassador Nikki Haley on Tuesday. Haley, at the State Department in Washington, called the UNHRC unworthy "of its name."
The international institution has been created for "promotion and protection of human rights" all over the globe, thereby addressing human rights issues or problems and offering suggestions for controlling the same.
America believes that the council has a constant "anti-Israel bias." In 2018, the UNHRC passed 5 resolutions against Israel, which was far more than those passed against the nations like Syria, North Korea, and Iran in combination.
The American ambassador to the UN said that the US has given UNHRC several opportunities to make changes in the way it works but its "chronic bias against Israel" continued to exist.
Justifyin the US argument, she said other member states, including China, Venezuela, Democratic Republic of Congo and Cuba have been accused of human rights exploitation but none of them have been held responsible for the alleged human rights abuses.
"We take this step because our commitment does not allow us to remain a part of a hypocritical and self-serving organization that makes a mockery of human rights," Haley said.
This is not the first time when the United States has chosen not to be a member of the human rights organization. The administration led by former President George Bush also refused to join the UNHRC at the time of its foundation in 2006. The reasons were similar to what Trump administration has put forth this time. In 2009, then President Barack Obama decided to join hands with the organization, which he could hardly know would be for a shorter period of time.
Meanwhile, State Secretary Mike Pompeo, who shared the space alongside Haley at the State Department, said that there was a time when the council followed a "noble vision." But recently, it has emerged as a "poor defender of human rights."
The withdrawal of the partnership with UNHRC is the latest incident of the Trump administration leaving an international institution. In January 2017, America announced pulling itself out of the Paris climate control agreement, which was then followed by the nation's withdrawal from Iran nuclear deal.
Taking exception to the US stand, Salil Shetty, Amnesty International's Secretary General, said: "Once again President Trump is showing his complete disregard for the fundamental rights and freedoms the US claims to uphold. While the Human Rights Council is by no means perfect and its membership is frequently under scrutiny, it remains an important force for accountability and justice.
The USA is wilfully choosing to undermine the human rights of all people everywhere, and their struggles for justice, and he said, "The US should urgently reverse this decision, which places it squarely on the wrong side of history. It is wilfully choosing to undermine the human rights of all people everywhere, and their struggles for justice."