1. Transforming our villages
Mahatma Gandhi was convinced that if the villages of India perish then India will perish as well. For the father of the nation, only rebuilding the country could be achieved by reconstructing its villages. Majority of the Indian population still resides in villages but unfortunately, the condition of our villages are still poor. Most villages lack good roads and facilities for educating the masses. Most of them depend on cultivation and therefore, have to leave the villages and migrate to cities in search of work. The condition of our villages still remain worrisome even after the implementation of various schemes and plans by the government.
2. Education and literacy for all
India is home to one in every three illiterate people in the world. In a country like ours, the foundation for social and economic growth is literacy but we still have a lot of illiterates. When the British rule ended, the literacy rate was just 12 percent but over the years, it has reached 70.4 percent. Even though these facts are commendable, we still have a long way to go as many Indians cannot even read and write till date. The number of children who don't get educated, particularly in Indian villages, is still very high and even after the government's attempts to ensure that every child under the age of 14 should get free education, the problem of illiteracy still persists.
3. Employment for all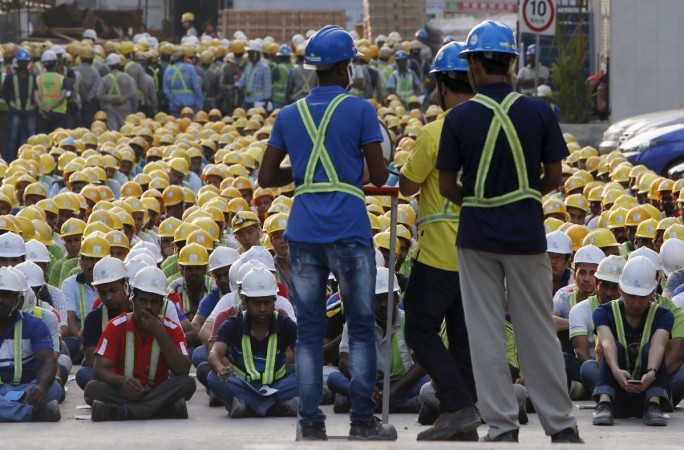 More than eight million jobs are needed every year for our country to keep its employment rate constant. Our working-age population is on the rise by 1.3 million every month, according to a new study. A World Bank report titled 'Jobless Growth?' published on April 15, 2018 suggested that India's employment rate has been on the decline due to women leaving the job market. The female employment rate declined by nearly five percent per year between 2005 and 2015 while the male employment rate in India declined "very little". In 2015, our employment rate was 52 percent, below Nepal, Maldives, Bhutan and Bangladesh.
4. End of reservation
Reservation was supposed to end after 10 years of its implementation. Back then, the architects of our constitution had hoped that equality would be achieved by then, but more than seven decades have gone by and some sections of the society are still demanding reservations in government jobs and education while a major percent already enjoy the benefits of reservations. Prime Minister Narendra Modi, in a latest interview given to news agency ANI, had clearly stated that reservation was here to stay and his government does not plan to end it unless BR Ambedkar's objectives are fulfilled. According to the current government policy on the reservation, 15 percent of the government jobs and 15 percent of the students admitted to universities must be from Scheduled Castes and for Scheduled Tribes.
5. Houses for all
No country can call itself truly self-sufficient until every citizen has a roof over his head. Prime Minister Narendra Modi, had in his election manifesto of 2014, promised housing for all by 2022, a promise that brought him to power. Even after the government made a lot of efforts to provide affordable housing for all, the ground reality is totally different. What we have observed is that there has been more hype than actual work and millions of Indians still sleep on the road or live in make-shift homes without proper facilities. According to the 2011 census, there are 1.77 million homeless people in India.
6. Electricity for all
PM Modi, during his speech on August 15, 2015, had promised the nation that 18,500 villages which till then had no access to electricity will be electrified within 1,000 days. During the last Independence Day, he said that more than 14,000 villages had been electrified. As per Ministry of Power statistics, 43 million households in the nation are still deprived of electricity. If the electrification process continues at the current rate of 2 lakh households per month, it will take nearly 20 years to electrify the existing unelectrified households. According to a NITI Ayog report, 304 million Indians still live in the dark with no access to electricity.
7. Toilets for all
At least 522 million Indians still defecate in the open. Until January 2018, 60 million rural households and 4.2 million urban households have a toilet which means that 24 percent of the rural households still don't have a toilet. According to data available on the Swachh Bharat Mission website, 11 states, 1,846 cities and 314,824 villages have declared themselves as open-defecation free.
8. Ensuring women safety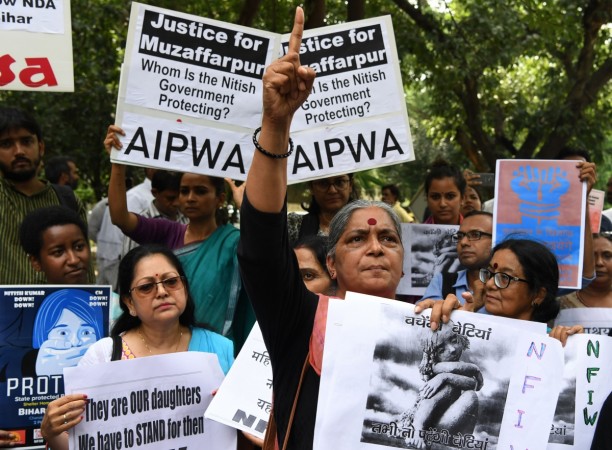 The Thomson Reuters Foundation released a study in June,2018, which ranked India as the most dangerous place for women in the world. The report was based on the high number of incidents of sexual violence against women, lack of access to justice in rape cases, child marriage, female feticide and human trafficking. The rising cases of rapes has made the situation worse. Even infants and older women are being raped in our country and our government has done little to ensure the safety of women. A country is only going to prosper if women feel safe and independent.
9. Maintaining peace and harmony in society
Over the last few years, incidents of hate crimes and people being lynched in the name of cow vigilantism or because of their dietary habits have just shown that our society lacks peace and harmony. The recent incidents of hooliganism done by Kanwariyas in the garb of Hindutva are examples of how intolerant we are, as a society. The lynchings of Rakbar Khan, Pehlu Khan and Mohammad Akhlaq have also gone out to show the same. Our television channels are busy debating Hindu-Muslim topics as politicians continue to divide the country over Shamshan-Kabristan debates!
10. Improved child healthcare services
India ranks as one of the countries where malnutrition and child mortality is alarmingly high. Data released by the Office of the Registrar General of India suggests that even though the mortality is rare, especially infant mortality rate and under-five mortality rate has declined, there are still some states where these rates are very high. Despite various measures and programmes to control the malnutrition and mortality among children, the condition remains a cause of serious concern that needs to be addressed immediately.
11. Ensuring freedom of speech and expression for all
India went down three places to the 136th position in the 2017 World Freedom Index. Published by media watchdog The Hoot, the 2017 India Freedom Report spoke about "an overall sense of shrinking liberty not experienced in recent years".It counted 54 reported attacks on journalists, at least three cases of television news channels being banned, 45 internet shutdowns and 45 sedition cases against individuals and groups between January 2016 and April 2017. Our movies are unnecessarily being censored, our books are being banned, our cartoonists are being jailed. The killing of journalist Gauri Lankesh or JNU leader Umar Khalid being shot at recently in Delhi clearly suggest that freedom of speech is still a matter of concern for us.
12. Better roads for all
India's road network stands biggest after the United States of America but the condition of our roads is worrisome. It is extremely essential that our roads are well laid out and strong enough in order to achieve economic growth. Unfortunately, India is home to several bad roads be it in metro cities or villages. The problem has remain untouched since the last few decades. India has a total of about 2 million kilometres of roads out of which 9,60,000 kilometres are surfaced roads and about 1 million kilometres of roads are poorly constructed. 25 percent of our villages still have poorly linked roads.
13. Tackling corruption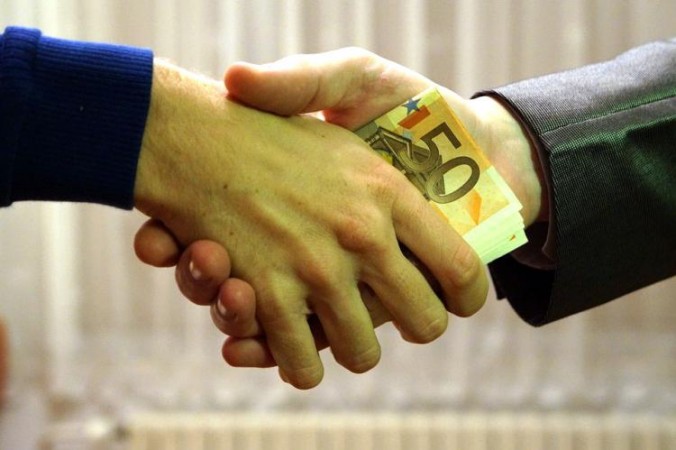 Corruption has been rampant in our country ever since we achieved independence. It has become a way of life today with people bribing government officials and policemen over small favours. The 2G Scam or the Coal Scam led to the outfall of the UPA regime but this government has also not been untouched by scams. Businessmen like Vijay Mallya, Mehul Choksi and Nirav Modi have managed to flee the country under this regime after corruption. Our politicians are being interrogated under the Prevention of Money Laundering Act and we are helpless. We still don't have a Lokpal Bill in place and we don't think the menace of corruption is going to leave our country anytime soon. Even the current government is under fire for the Rafael deal by the opposition.
14. Developing a scientific temperament
Our constitution says that we should work towards developing a scientific temperament in the society but our politicians keep surprising us with absolutely unscientific remarks. Tripura Chief Minister Biplab Kumar Deb recently suggested that there was internet during the time of the Mahabharata and asked the youth of the country to start pan shops rather than waiting for jobs. Shankarbhai Vegad, an MP from Gujarat had suggested that cow dung and urine can cure cancer. Education minister Satyapal Singh went a step ahead and challenged Darwin's theory and called it scientifically wrong.
15. Equal opportunity for all
Even though our country has laws for everyone but social evils like corruption and nepotism are still rampant. Equal opportunity arises from the similar treatment of all people, unhampered by artificial barriers or prejudices or preferences, except when particular distinctions can be explicitly justified. However, in our country, the rich and powerful can often easily get away with major crimes. In short, the rich gets richer and the poor gets poorer!