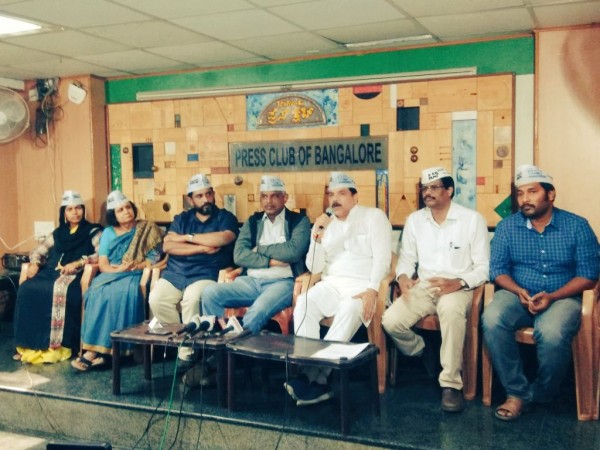 The Aam Aadmi Party (AAP) on Thursday, December 21, said that the Central Bureau of Investigation (CBI) under Prime Minister Narendra Modi was a failure because all the accused in the infamous 2G spectrum allocation scam have been acquitted by a special CBI court.
The court on Thursday acquitted former Telecom Minister A Raja, DMK Rajya Sabha member M Kanimozhi and 15 other officials and corporate executives in connection with the scam, but also said that all those acquitted would have to furnish a bail bond of Rs 5 lakh each in order to ensure their presence in a higher appellate court if the verdict was challenged.
The 2G scam had come to light in 2008 when the Union Telecom Ministry was accused of undercharging mobile telephone companies for frequency allocation licences that would be used to create 2G spectrum subscriptions for cell phones. It is considered to be one of the biggest telecom scams in India, and one of the causes behind the fall of the UPA-II regime.
What the AAP said
Talking to reporters in Bengaluru on Thursday, social activist and AAP official spokesperson Sanjay Singh said: "It is a sad day for the country that all the accused have been acquitted in connection with a scam that was talked about all across the world, a scam that spurred social revolution by people under the leadership of Anna Hazare."
He added: "One wonders what happened to Modi's promise of 'na khaunga, na khane dunga'. What is the government doing?" Modi had, in the run-up to the 2014 Lok Sabha election promised to eradicate corruption, claiming that neither would he accept bribe, not would he let anyone else accept it.
Singh also said: "The Vyapam scam accused have been acquitted. Vijay Mallya is sitting pretty in London despite having defaulted on Rs 9,000 crore of loans from Indian banks. The 2G spectrum allocation scam saw irregularities to the tune of Rs 1.76 lakh crore, as detailed in the report by then CAG [comptroller and auditor general] Vinod Rai. There were analyses on how inexperienced companies were allocated 2G spectrum."
He added: "And now all the accused have been acquitted. This means the CBI under Modi has failed to secure the proper punishment for the corrupt."
Watch the video of the entire AAP interaction here: