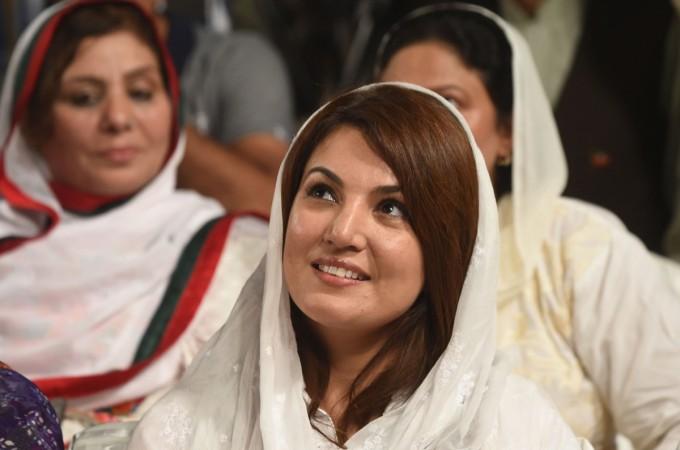 Reham Khan, who is the ex-wife of Pakistan cricketer-turned-politician Imran Khan, has opened up about the controversy surrounding her "tell-all" autobiography. Reham said that the controversy is not because the manuscript was leaked, but for revealing the truth.
In an interview with ANI, Reham said the book tells the truth and for that, she has even received death threats.
"My book has been receiving criticism not because of getting leaked but for the truth it includes. Even if I write the book or not, everyone knows the fact," Reham said, adding: "I have received death threats for releasing the book. I was also threatened to be defamed for the same. This is very depressing but I'm an optimistic person. These things don't pull me down in life."
The upcoming book, which is set to release in July before the general elections in Pakistan, reportedly reveals some explosive information about Pakistan Tehreek-e-Insaaf (PTI)'s leader Imran, cricketer Wasim Akram and several other known personalities.
According to the reports, the book claims that Imran is homosexual and had relations with Pakistani actor Hamza Hamza Ali Abbasi and PTI member Murad Saeed. She also alleged that Imran sexually harassed her before marriage. He impregnated a young woman and later his aide and British businessman Syed Zulfiqar Bukhari arranged for an abortion for the woman.
Reports also suggest that the book claims cricketer Akram used his wife to have sex with a black guy while he watched them so that he could fulfil his sexual fantasies.
After the leaked manuscript made explosive revelations, Reham received legal notices from her first husband Dr Ijaz Rehman, Akram, Bukhari and PTI's media coordinator Anila Khawaja for defaming them.
When asked about the revelations and her book, Reham told ANI that the book talks about how one can overcome failures and it talks about her struggles in life.
"The book is all about my life...the struggles and how I overcame it. After reading my book, many women will find a small part of themselves in it. I hope and pray that all that has happened to me should never happen to anyone. This book showcases how to conduct oneself, overcome failures and what led to my mistakes," she said.
"It's also about my journey of entering into journalism, becoming an anchor and the glamorous life which I once owned. How I changed my culture from one to another. I'm very frank and open in my book. People who are afraid should not be because it's all about me and my life," she added.