It was a great day for India, they piled on the runs, batsmen had an absolute party on a docile pitch and against an attack which was mediocre at best. Virat Kohli got to his 24th Test century, Rishabh Pant missed out when he slogged and got out for 92.
However, Ravindra Jadeja did not want to give away this opportunity of scoring his first Test century. He started with caution, prodded along, got his innings going. And then erupted post his 50 and put his feet down and pressed on the accelerator.
'I told myself that I need to reach the mark'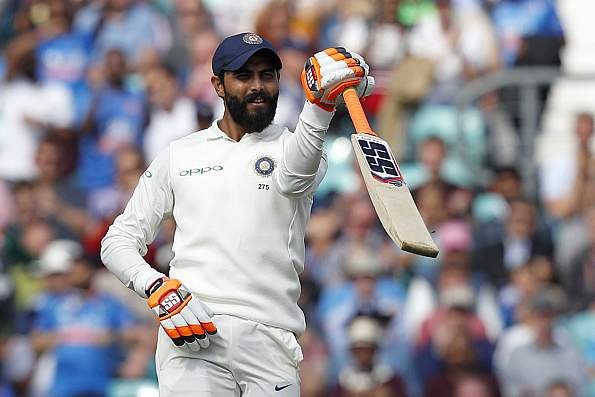 "Obviously after 9 years of international cricket I am scoring a hundred, so it is a special moment. Whenever I reached 70-80 in the past I thought about my hundred but threw my wicket away. I have made big hundreds in the domestic circuit, so I thought I can get hundreds at the international level too. Today I told myself that I need to reach the mark," Jadeja told after the day's play.
Speaking about the conditions in England, where he got to his half-century against the seam and swing of James Anderson and Stuart Broad.
"In England, Anderson and Broad were swinging the ball, the clouds were there too, and you don't have anything in your favour, so I just thought about scoring my 50 first," the left-hander said.
In the recently concluded Asia Cup, Jadeja had received a surprise call-up when he was drafted in as a replacement for the injured Axar Patel and made an immediate impression.
"I was playing ODI cricket in the Asia Cup after 15 months, and I needed to make a mark. I was lucky to get the wickets in that match," Jadeja said.
"It was crucial; I got the opportunity and I had to prove myself, to myself and not to others. I got my ODI call-up, I got wickets in the game, and I have been enjoying my cricket since then," he added.
He then returned to pick a wicket off his first ball and then had a part to play in a run out which got rid of Shimron Hetmyer. It was an all-round performance by the local boy.