It has been only one day in this Test series, but young Prithvi Shaw has already hogged all the headlines. He received his Test cap at the age of 18 from captain Virat Kohli, walked out to face the new ball and then had to deal with the early wicket of KL Rahul.
He responded with a counter-attacking style of play, notched up his century and then exulted in joy. Head coach Ravi Shastri took to Twitter and compared this innings with Virender Sehwag and Sachin Tendulkar.
However, former Indian captain Sourav Ganguly does not believe Shaw should be compared with Sehwag at any stage of his career.
'Let Prithvi go around the world'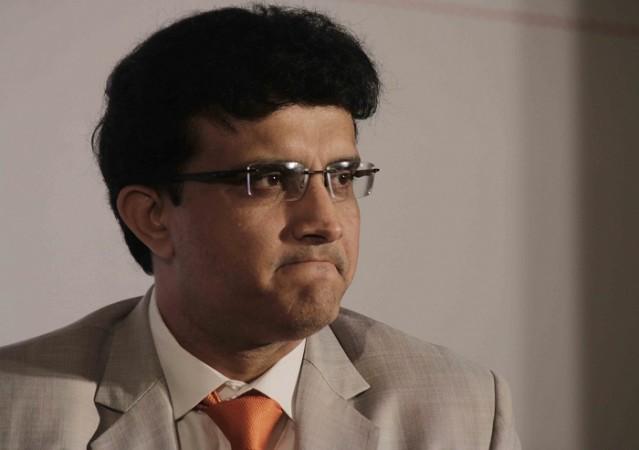 "Don't compare him with Sehwag. Sehwag was an absolute genius. Let him go around the world, I am sure he will get runs in Australia, England and South Africa but don't compare him with Sehwag," Ganguly told reporters on the sidelines of Tata Steel 25K marathon run launch.
Ganguly said that the young man has been phenomenal and India should stick with him for a longer time and that he was mighty impressed with the young man's temperament and attitude towards batting.
"It's his positivity, temperament and attitude to batting which is fantastic. Playing the U-19 World Cup and playing a Test match for India is completely different. What I saw today was extremely pleasing to the eye and hopefully he can play for India for a long, long time," Ganguly added.
"It's still early days, he will have to go the distance going around the world. But congratulations to him and I thought he was absolutely marvellous today," Ganguly said.
Ganguly also predicted that Shaw might be successful in Australia because he has a good backfoot game, but advised that people should wait before jumping to conclusions.
"Let's wait and see. He will go to Australia in a couple of months. I am sure he will do well because he is a good back foot player. You want to see young players doing well," the former captain assessed.