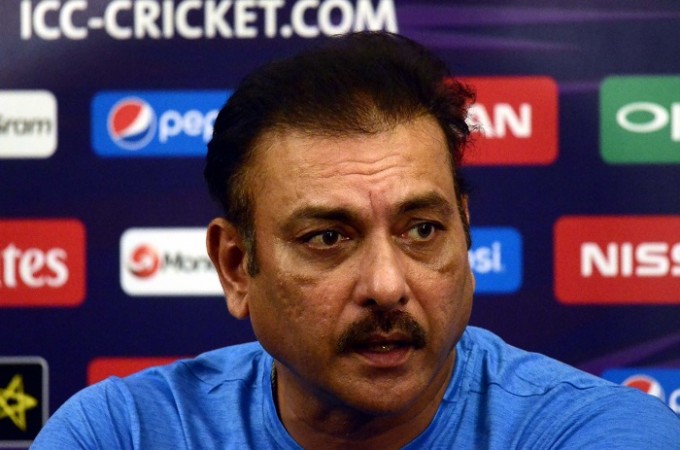 It is never a nice thing – enjoyable maybe, maybe even worth a couple of sniggers, but never nice – when two former cricketers get into an argument over ridiculous reasons. Miffed by the BCCI's snub for the India's coach's job, Shastri decided to take aim at Sourav Ganguly, hinting that the former India captain had a role to play in him losing out to Anil Kumble for the coveted position.
Shastri was the one to bring up the fact that Ganguly was not present during his interview via Skype from Thailand, saying that he gave his presentation to just Sachin Tendulkar, VVS Laxman and Sanjay Jagdale.
Tendulkar, Laxman and Ganguly are part of BCCI's Cricket Advisory Committee, along with convenor Jagdale, and they played a big part in settling on the final candidate, which happened to be Kumble.
As much of an impact Shastri might have made – and it is difficult to gauge if it was Shastri, or just Virat Kohli finding his captaincy mojo in Test cricket – very few, if any at all, have criticised the BCCI's decision to give Kumble the job.
Indeed, it has been seen as a masterstroke by the cricket board and the advisory committee, considering the respect and cricketing knowledge the legendary leg-spinner, without a shadow of a doubt India's greatest ever bowler, can impart to the players.
So, for Shastri to come out and make those comments about Ganguly does not make him look too great. It only has the "throwing your toys out of the pram, when you don't get what you want" effect, and that cannot possibly be good, can it, especially when he takes fire at somebody like Ganguly, who is never ever going to lie down and take the potshots.
Shastri's reaction to losing out to Kumble was akin to Cristiano Ronaldo, having missed chance after chance, and having taken more shots than some countries have taken in the entire tournament, criticising Iceland for gallantly holding onto a draw against Portugal – it just seemed childish.
There is a saying that goes "show me a good loser and I will show you a loser," and while that might have some merit, taking that losing feeling out on somebody else is not the way to go. The better option is to say "yup, lost out, but I take it on the chin, swallow the bitter pill and maybe show them that it was the wrong decision, with my actions, rather than words."
Shastri will, of course, get over the snub, and, no doubt, we will all hear his big-booming voice, commentating on India matches, with adjective after adjective dropping down, even for a perfectly normal shot.
That might be the best for all parties concerned.