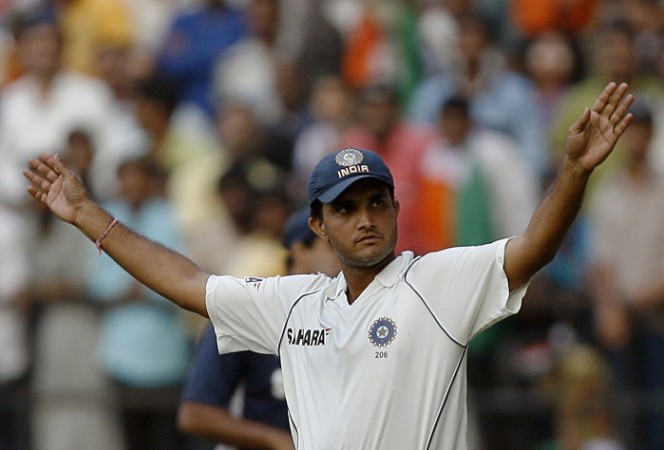 Sourav Ganguly is someone who is not going to keep quiet for long if someone points a finger at him or criticises him. Ganguly hit back at Ravi Shastri on Wednesday after the latter said that the former India captain was disrespectful.
Ganguly was not present while Shastri was being interviewed by the BCCI Cricket Advisory Committee for the role of India's head coach earlier this month. To that, Shastri had said that he was disappointed and Ganguly should have been present for such an important meeting.
"I just feel his comments are very personal. If Ravi Shastri feels that Sourav Ganguly was responsible for him not being the India coach, he is living in a fool's world," Ganguly was quoted as saying by PTI.
When the Advisory Committee interviewed the candidates, only three came down to Kolkata for the face-to-face interview. The newly-appointed coach of India, Anil Kumble, was among those three. Shastri gave his presentation over Skype from Thailand.
To this Ganguly was further annoyed and said that Shastri should have been present in Kolkata for the interview.
"It angers me that he gave a suggestion that I should be available for such meetings. I have been a part of BCCI meetings for some time and I have always been available. My advice to Ravi is that when the coach of India is selected and one of the most important jobs, he should be in front of the committee and not sit in Bangkok and give a presentation while being on a holiday," Ganguly added.
Ganguly further added that he is hurt by Shastri's comments about him. The Cricket Association of Bengal chief felt that Shastri, who had been in the former's position a decade ago, was aware of everything.
"I read in a couple of newspapers and chose to ignore it. I am extremely saddened that he went on air to express his view. Specially someone who has been in every BCCI committee for the last 20 years. He has been in my position for selecting the coach 10 years back. He is aware of everything. I informed BCCI on June 19th and I have got official mails. I will circulate those mails once I get a clearance from BCCI," Ganguly added.