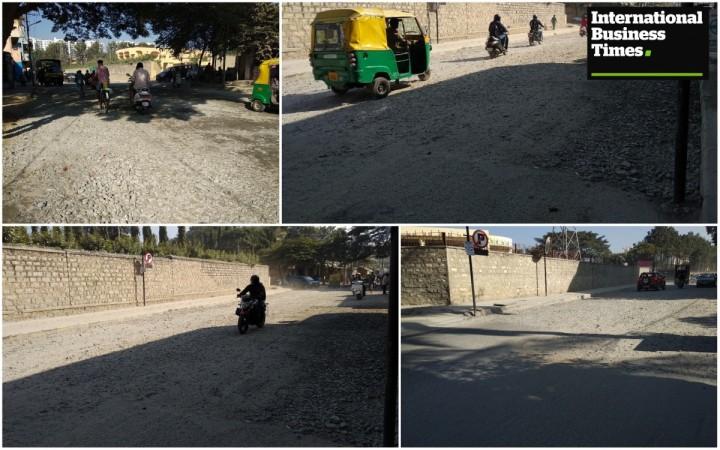 Over two months ago, IBTimes India had shared how commuting to work has become a nightmare for people in Bengaluru, thanks to the pathetic roads. The woes of the motorists had multiplied when incessant rains turned many roads into waterways of sorts in the metro city. When the rains receded, it left treacherous puddles on the roads.
Read more: Bangalore's pathetic roads make commute to work a nightmare!
After the residents raised protests, the Bruhat Bengaluru Mahanagara Palike (BBMP) has repaired many roads across the state after the rain stopped. While some roads received patchworks in some areas, a few stretches were neatly repaired. Though we are not sure how long these roads will "stay healthy", we appreciate BBMP for this quick action.
But the authorities seem to have totally neglected the silent protest of people in Kaggadasapura area in the city even after they declared the Kaggadasapura main road 'dead' and symbolically performed its last rites on October 11. With no repair works at all till date, the road has turned unusable than ever.

Instead of repairing the potholes now and for all, the authorities tried a quick fix-- fill the cracks with construction materal! Although it filled the potholes, it was of little help as it rendered driving more risky, especially for two-wheeler owners.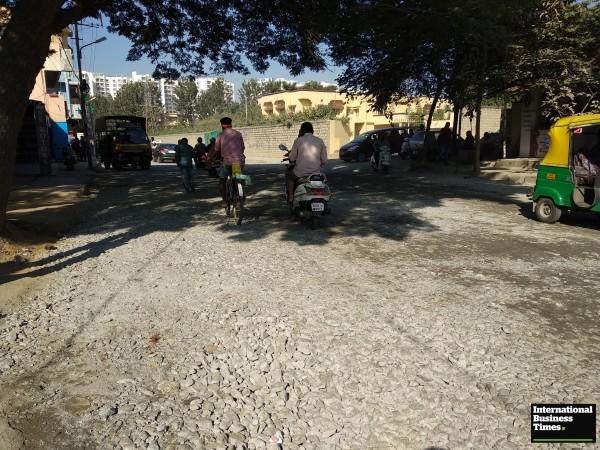 "Being a person who rides through the deadly road every day, I can claim commuting has become a difficult task for everyone in the locality. The repair is required for just one km. I don't understand why the authorities are not taking any action for that even after two months. Will they be responsible if someone gets injured or if their vehicle's tyre gets punchured while using the road?," Abhinav Kumar, who lives in DRDO Phase II township cries for attention.

"This is a busy road and due to its bad condition, the area is full of dust. Are the authorities expecting us to leave from this area not to get sick?," Mythili S, a resident of Versova Layout complaints.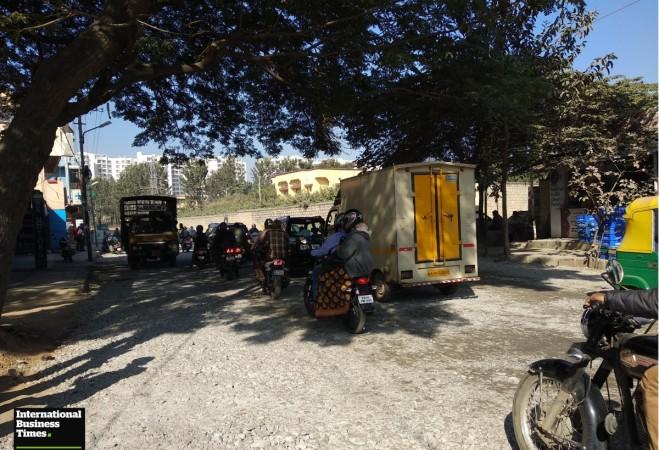 The residents really hope that the authorities will realise it's their duty to serve the people and come up with a permanent solution to this never-ending infrastructure woe of the city.
"Snowfall" in Kaggadasapura lake
Meanwhile, the Kaggadasapura lake has also started spewing poisonous froth like Varthur and Bellandur lakes in Bengaluru.
Read more: White froath in Kaggadasapura lake; Where's Bengaluru headed? [PHOTOS]
The water has become a cocktail of deadly chemicals and sewage. Though the residents in the area have raised their voice against the deadly polluted waterbody, their desperate calls seem to have fallen on deaf ears.