I fell in love with Bengaluru, the moment I first landed in the city a few years back. Cool climate and greenery all over -- couldn't have asked for more.
But, years down the line, with more and more people shifting to the city known for its lakes, parks and night life, has lost its charm and serenity.
God knows for how long it could retain its fame as the Garden City of India! Land encroachments, factories, pollution, ever increasing population, dying water bodies, construction boom and highly polluted and busy roads-- where is India's Silicon Valley-in-the-making headed?
Lakes with "heavy snowfalls"
It's been months since two of Bengaluru's famous lakes — Bellandur and Varthur — have made us felt like we live in Jammu Kashmir with its infamous "snowfall" that even "overflowed" onto the roads.
Watch: Cars disappear into 10-feet high waves of foam
Haven't you seen the photos of vehicles disappearing in the waves of foam? Looks interesting? It is chemical froth that causes serious health issues, the outcome of unchecked pollution.
Despite raising alarm on the matter, looks like Bengaluru has not learnt from its own mistakes.
After Varthur and Bellandur lakes, now Kaggadasapura lake near CV Raman Nagar in Bengaluru has started spewing chemical foam in the past few days. It's water has become a cocktail of deadly chemicals and sewage.
Also check: 5 lakes in Bengaluru that need attention right now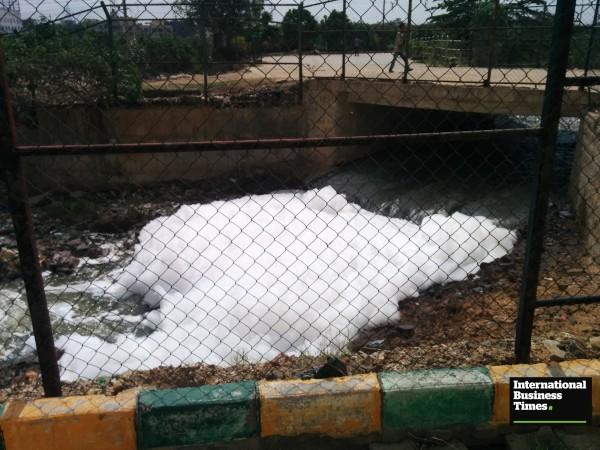 Though the residents in the locality have raised their voice against the pollution, their desperate calls fell on deaf ears.
Until recently, the workers of Bruhat Bengaluru Mahanagara Palike (BBMP) used to temporarily deposit waste in the park close to the lake for garbage segregation. They shifted the waste segregation from the park only recently after the residents raised a protest.
But who is responsible for all this?
Of course, BBMP can be blamed for closing their eyes towards many land encroachments, improper waste management among many other issues. But is BBMP only to be blamed for this? Why are people residing in the city so indifferent and dump waste to the waterbody or a public place?
Read more: Bellandur lake is metaphor for govt inaction
The Kaggadasapura lake has already become a dump-yard with people mercilessly throwing the dry and wet waste materials there. In this pic, you can even see mattresses dumped into the lake.

What can be done now?
The authorities and citizens must take it as a challenge to clean up the lake, not just Kaggadasapura, but every water-body in our locality.
Use waste bins rather than throwing waste everywhere . Authorities must properly manage the waste.
Your kids are learning from what you are doing. If you throw away even a chocolate wrapper on road, your kid will also start doing it, thinking it is cool to do so.
Each one of us are responsible to make our planet a better place for the future generations.