After Bengaluru witnessed the heaviest rain in August in a century, the city's biggest two lakes -- Bellandur and Varthur, are spewing toxic foam haunting the residents around the lake.
On Wednesday night, froth spilt over onto the road and covered vehicles plying near Bellandur Lake, where sewage and industrial discharge is believed to have created a concoction of chemicals that often creates froth, and in the recent past this froth has also resulted in fire.
All the efforts that were put into cleaning Bellandur Lake seemed to be a waste, as the froth was worse than it has ever been before.
The National Green Tribunal (NGT) in April had directed shutdown of all industries around Bellandur Lake and also imposed Rs 5 lakh fine on anyone found dumping waste in and around the lake.
The Bangalore Development Authority (BDA), the custodian of the lakes, has been taking steps to removed weeds and has been using high-power pumps and coir foam mattresses to stop the frothing.
According to reports, rains from Monday night to Tuesday morning had flooded the roads and drainage water also entered houses in low-lying areas.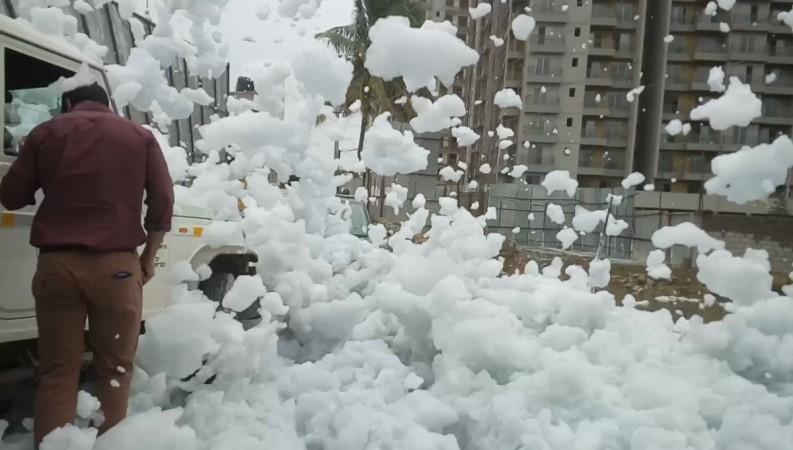 The wave of froth was high enough to engulf a two-storied building, reported Times of India quoting a resident. Many residents even complained that the froth from Bellandur Lake was blowing into their homes.
Karnataka chief minister Siddaramaiah on Thursday said that the government was taking necessary action. "Government is taking all necessary actions. It will be solved within 1 or 2 years," Siddaramaiah told news agency ANI.