Bengalureans are stuck between a rock and a hard place — or between flooded streets and potholes, to be exact. The residents in of the garden city are now taking innovative ways to highlight and overcome their problems.
In one instance, a student in Koramangala bought to boat to help local residents navigate the flooded streets of Bengaluru.
In another incident on Friday, October 13, an artiste looked to make a statement on the deadly potholes on the city's streets by getting an actress to pose as a mermaid.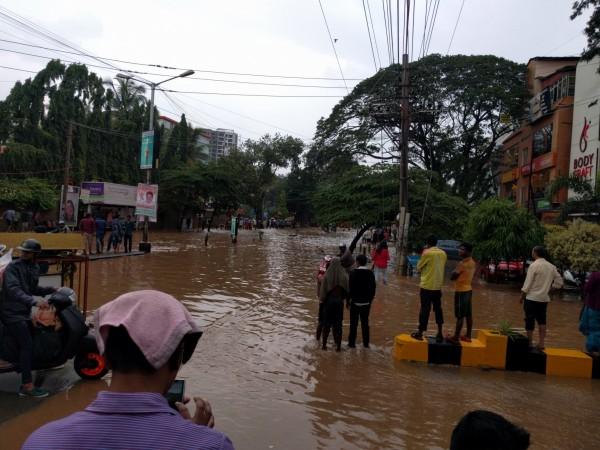 This is in addition to the recent incident where people in Kaggadaspura declared a road dead because it was full of potholes.
Mermaid on road
Street artist Baadal Nanjundaswamy on Friday got actor Sonu Gowda to dress up as a mermaid and pose on a pothole that was made to look like a pool.
In the concept executed by Baadal, Sonu was seen sitting beside the pothole dressed as a mermaid, splashing water with her hands.
Baadal is known for his ways of conveying messages using street art. She and Sonu had done something similar last year as well.
The actress back then had posed as a princess and the artist created the "princess and the frog" fairy tale around a pothole.
Baadal has created street art using fake crocodiles, mosquitoes and demons to highlight the problem of potholes.
Boating around

Meanwhile, the residents from Kormangala's 4th block are reportedly using inflatable rowboats to navigate submerged roads in emergency.
Facebook user Sarritaa P Ponnappa earlier this week posted a video of a local resident named Shalini using a three-seater inflatable rowboat in 8th A Main Road in the 4th Block of Kormangala.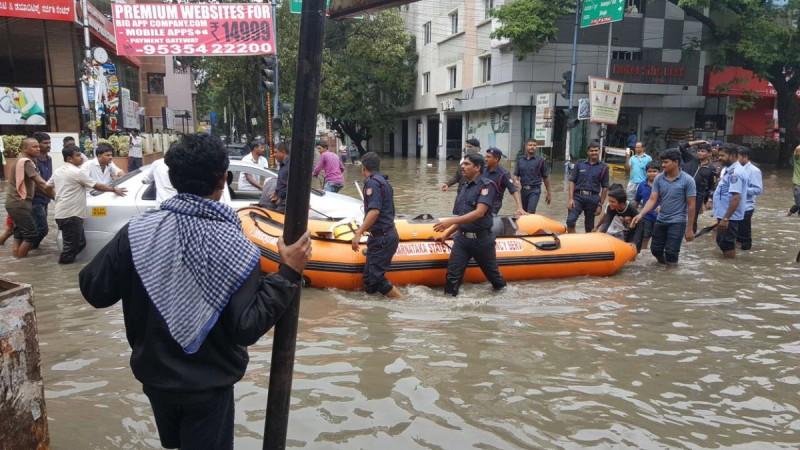 Shalini opted to use a rowboat to commute as it had apparently become impossible for her family to move out of the area. The other residents in the area are now borrowing the boat from Shalini whenever there is an emergency.
Suma Kiran, a resident from the area was quoted by the NewsMinute as saying: "My child has to go to the main road to catch a bus to his college and isn't able to do so when the streets are flooded. NDRF people use the boat to rescue people all the time. So, we too have used her boat."